The digital world is as noisy as ever, and a business has no other option but to compete. And that's why having a prominent presence is not only non-negotiable but also a formidable challenge. Our SEO services in Florida perpetually bring a proposition to our clients where we put our artistic distinction and technical mastery to use best and rejuvenate an online venture to discover opportunities inside and outside the digital realm.
Why invest in our SEO company in Florida?
| | |
| --- | --- |
| | Deciding a brand's relevance is only possible when it is visible to the right audience. The struggle to navigate the algorithms and sail past the hindrance in the path of growth seems likely when a brand successfully reinforces an SEO strategy throughout the digital ecosystem to tap into the suitable marketing material and be omnipresent for the audience to recognize the brand. |
At Dart Digital Agency, we create the perfect layout for our clients by exploring and comprehending the setbacks leading to low visibility, low ranking, and poor social media reach. To save a brand's Website from drowning in the obscurity of low traffic and unqualified leads, we unlock its true potential by optimizing the SEO approach.
From conducting a thorough competitor analysis to identifying the keywords with or without potential and rectifying the Website's structure for a better user experience, we take the best route to brand growth with our SEO agency in Florida. By working on the potent mechanisms that lure more leads and better digital reach, we help our audience gain the lost ground back.
To get our clients back on track, we empower them with a search engine optimization process that perpetually yields results in more sales and better brand loyalty by consumers.
How do we assist you?
Improving the Website's Authority & Visibility
Our team of experts works to improve your Website's ranking and visibility on the search engine by optimizing its structure, improving the content quality, and integrating the right brand keywords, eventually improving the Website's authority and ranking it higher on the search engine.
Access to high-ranking keywords
We help you identify the low & high-ranking keywords which could collectively procure results for the brand on social media, Website, and other OFF Page activities, helping a brand gain visibility gradually. Also, we filter through the keyword set to identify the most robust and performing as the user looks for a specific search query.
Better knowledge of Industry trends
Collaborating with our SEO agency gives you accessibility and knowledge about evolving and emerging industry trends. These trends not just contribute to establishing your thought leadership when producing content but also upgrade SEO practices for better outcomes.
Comprehensive SEO strategy
We comprehensively outline the SEO strategy for a brand by separately detailing the OFF-Page, ON-Page, Technical & Local SEO. Each would contribute to a different aspect of a brand giving it thoroughly detailed steps to move ahead towards better visibility, more leads, improved sales, high website traffic, and amplified digital reach.
Monthly Progress Reports
We like to build a transparent relationship with our clients; that's why we track the implemented strategies and present the monthly progress reports where the decision makers and in-house marketers get to analyze the performance and optimize their marketing campaigns accordingly upon measuring it with the defined KPI.
We empower your SEO practices to present a brand with the right assets in the digital realm reaching the right people at their desired moment.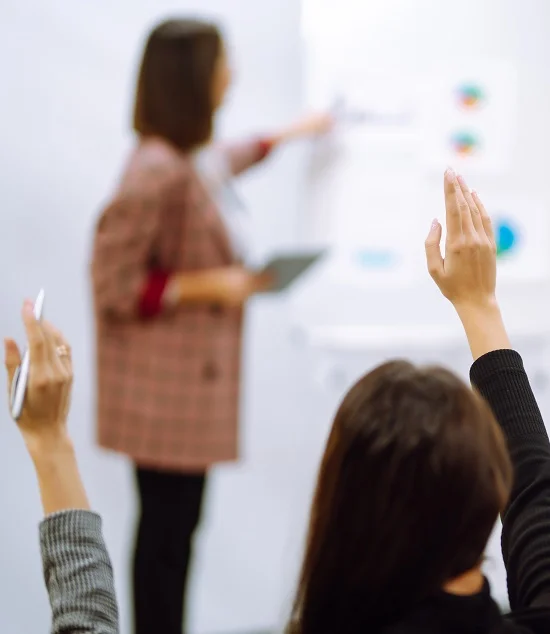 Our FAQs
It would depend on the package you choose and whether you add additional services per the requirement. After comprehensively designing a package, we would determine the final cost.
Currently, we only offer the standard SEO or SEO in English and create relevant strategies.
If you opt for content marketing, where we optimize your content strategy as part of the SEO, we offer a complete plan for distributing & creating content on various platforms.
Our monthly report for each SEO campaign would include the keyword rankings, the organic website traffic, the number of backlinks generated, business listings & more.