Influencer Marketing Services
Getting the best out of the creator partnership to highlight your brand story much stronger
The creator economy is likely to hit the mark of $200bn by 2026, and the pool of content creators is ever-increasing. As brands lean to find newer dimensions of advertising, we are the enablers, assisting brands in monetizing on this thriving change and forming a massive impact through our influencer marketing services.
In an economy with a significant segment dominated by GenZ, the relevance behind what consumers see on the social platform or collectively on the search engine, for that matter, must serve a purpose. With our influencer marketing consulting, we prompt brands to discard the dated and formulaic content strategies and design campaigns that do not just emphasize user-generated content but co-opt for co-creation through content creators and influencers who come with a community and credibility.
Dive more into our expertise
We are creating fruition via partnerships between brands and influencers to identify newer mediums to engage an audience and augment their brand presence. Dart Digital Agency comes at the front with a cohort of creative marketers and strategists who devise approaches for your brand to emerge as a lucid personality in the crowd of boring ads and draw attention by building a community that lasts.
Drawing insights from our experience in the digital ads landscape, brands received 60% more engagement and attention from consumers when they had invested in influencer-created content. But finding the right influencer only could promise a remarkable marketing strategy. We help you achieve it with an intricately outlined approach, bringing in our best in-house outreach specialists to take your ads graph a notch higher.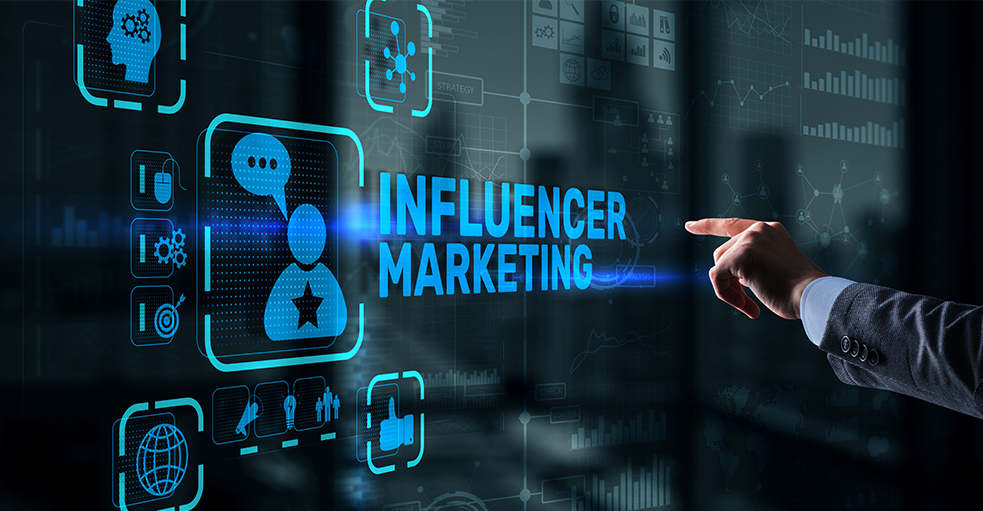 What we do for you?
To maximize the current marketing trends, our full-service marketing agency doesn't have one standard influencer marketing strategy fit for every brand. To conclude, we take an approach that might or might not stay at the core:
Goal Review

The primary step is knowing your brand goals and what you wish to achieve through the influence program. The campaign has to have a purpose that would give a direction to its outcome and later a benchmark to compare while gathering the ROI.

Industry Research

The next move is to get a thorough picture of your industry and what's trending. For instance, if you are a beauty brand, we would look at what consumers prefer to buy, what they are discarding, and what campaigns are already in trend to brainstorm on a subject and school of thought that would push forward marketing campaigns.
Competitor Research

It's time to identify the gaps in your content and other marketing material, and what other way to do it than to analyze your competitors. Our expert researchers and strategists use our efficient tools to determine what competitors are doing, where they are engaging, and what your current strategy lacks. It gives us a clear view of where your target audience is residing.

Influencer Pitching and Strategy creation

We move to analyze the best influencers from your industry, their follower community, and engagement metrics to create a list and pitch them with a campaign theme and purpose. We create a coherent strategy focused on a single brand goal and roll out the campaign.
"We consistently track the campaign's performance and measure the outcomes dedicated to serving you with a report determining the KPIs set at the beginning and how much of it has led the brand to achieve a significant ROI."