Web Hosting Services
Giving a secure virtual residence to your website
The first point of contact between your website & the customer shouldn't be just remarkable but also secure at all levels. As among the best web hosting providers, we don't just get you and your massive set of data managed on a server; instead, we emphasize creating an accessible & seamless user experience for your visitors interacting with the web page while maintaining the safety of your digital presence.
As we help businesses set up their space on a server, our best-tech support enables you to procure an easy and quick solution to function inside the vast ecosystem of the World Wide Web.
Dart Digital Agency has etched a position with its domain hosting services, equipping businesses of each scale to identify their virtual existence with the most suitable server type that matches its fundamental aspects of cost-efficiency, eco-friendliness, and security.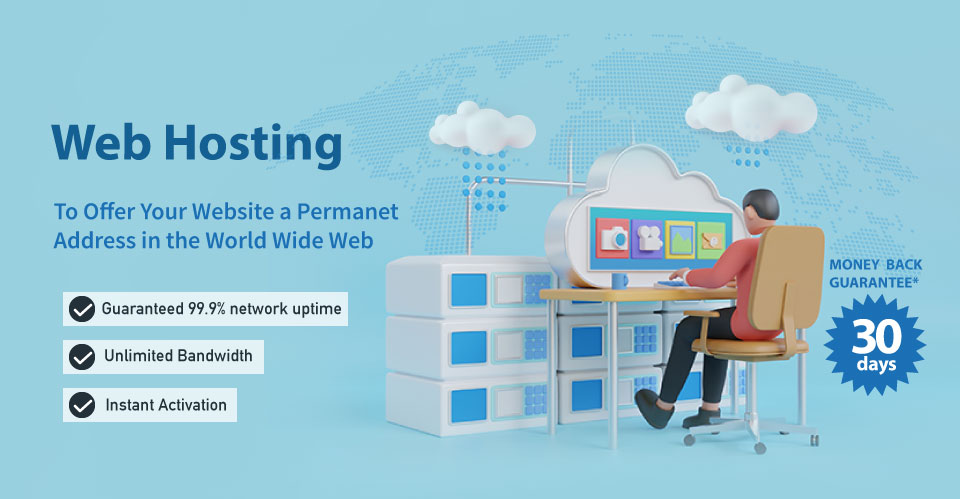 Our Host of Web Hosting services
To make your website run more flawlessly on a server, our technical support team accesses your necessities and requirements to assist you in selecting from the following server types that we offer well-customized to your business purpose:
Dedicated Hosting

Get the most secure option for hosting your web page with space for a massive set of data. Hosting on a dedicated server gives you control to manage and optimize your data. At the same time, we customize it for the better parts to suit the business needs and ensure your website performs even when there is high traffic. Whatever your demand for configuration and processor, we help you fit it into dedicated servers.

VPS Hosting

Eliminating the complexity of managing physical server infrastructure, we offer flexibility with VPS (Virtual Private Server) Hosting, ready to configure your website with necessary customization while offering dedicated serve space to every user. Receiving your personal virtual space means you get access to your dedicated resources without sharing the environment and compromising efficiency.

Shared Hosting

Offering a cost-effective solution from the lot, our shared hosting solution goes best for small-scale businesses where we offer premier quality infrastructure— performance, security & speed. Also, companies can choose between two different OS (Linux & Windows) for hosting their website on a shared server.
Why Dart Digital for Hosting Needs?
Expert Tech Support

Backing you up with full tech support, our team is available round the clock to assist you in quickly resolving the issues and answering your concerns. We extend our services to our clients beyond just offering hosting solutions.

Excellent Server Management Ability

Equipped with the best-in-class tech experts in our team, we proudly acknowledge our abilities to serve our clients with data management, migration, and optimization on the server and keep the website operation on the World Wide Web smooth & secure.

Secure Hosting

Security is our priority as a digitally-driven company. We equip all your hosting servers with firewalls and anti-virus to protect sensitive data from unauthorized or malicious users. Hence, your customer and company data is secure with us.

Exceptional Reliability

We strive to deliver your website consistent uptime and better accessibility to the user through our server hosting, eliminating the possibility and complaints associated with website downtime and server errors.
How do you benefit?
Customized Approach

Whatever server you choose, we ensure you have the right features to manage your website and data for continued efficient use. We emphasize understanding your data requirements and integrating them into your hosting server.

Better User Experience

Ensuring your website's user-friendliness is our priority at the end. With faster loading time, minimal downtime, and more exceptional & responsive customer support, we stay beside you for assistance.

Cost-effectiveness

Whatever your choice, our ultimate goal is to offer cost-effectiveness without compromising quality. This is to design a solution where we mutually succeed with our endeavor while helping you grow as a business.

Futuristic Solution

The website's scalability is essential as the data and company grows. That's why we design and offer a solution that sits well with future innovation in server hosting for our clients and makes their virtual address more remarkable & secure.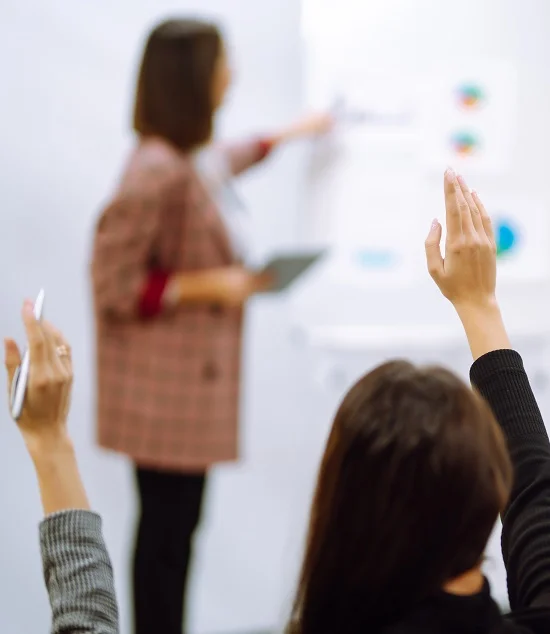 Our FAQs
Yes, we can help you upgrade the plan per your requirements and website scalability later. Of course, the charges would vary accordingly.
Yes. It is very much possible, and we will help you with the most proficient hosting platform and set up the entire process from the existing to the new one.
You can certainly do that and pick the right package that aligns with your requirement to host multiple websites on the platform.
Yes, we provide support and maintenance of the server backup while ensuring efficient scalability of the website so that you do not lose any significant data.