Logo Design Services
Designing the visual preamble to the brand's story
The branding journey encapsulates the direction, position, and identification of a business in the market. It is a composition of sensorial elements placing a stance, a belief, or a vision for the consumer to validate the brand's credibility. This journey begins with conceiving a brand's front & center— The Logo. Your brand might not be just the symbol your logo represents, but it's the initial identification of it, keeping its existence distinguishable and on par with your competitors.
We are a logo design agency, tailoring the primary brand element with the infusion of the true brand narrative. Our creative thinking works on the philosophy that a logo is a ubiquitous tool to communicate through a descriptive or non-descriptive visual that best represents a business's vision. Our primary focus is making the brand recognizable as we sit on a roundtable discussing a client's design expectations.
Our logo design services considerably influence the brand performance and brand equity in the market, fixing the gap between brands and consumers caused by the feeling of unsure. By giving our clients enough options, we acclimate with the purpose and message, which centers around human psychology.
Transcending artistic visualization and reaching accessibility
Beyond the ideation for a professional logo design, our work of art for creating a brand's symbol keeps accessibility at the core. Our designers invariably produce choices that fixate upon a visual which adequately describes half of what a brand wants to convey. We believe aesthetics could conceal a brand's purpose and fall short of a clear mission and emotion for the consumer to connect.
Our professional logo design agency gives clients the choice and assistance to sufficiently present the brand identity to their target group. Since the logo is the prima facia of a brand, visible to consumers on products, business cards, websites, and other marketing assets, what it represents is essential, and the appearance follows suit.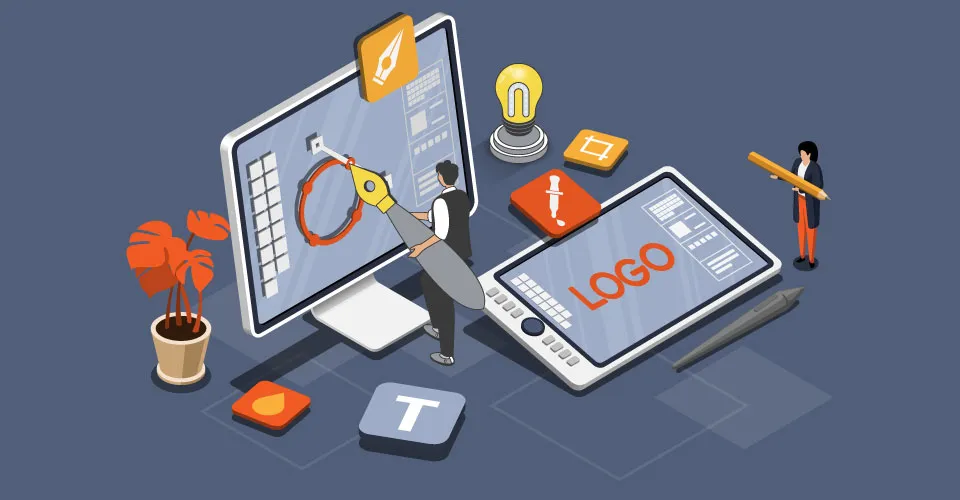 In the pursuit of creating novel & intelligent logos for the customer, we typically follow a process defining our professional logo design service to meet the final expectation of a brand's vision.
The Design Brief

We meet our clients to gather expectations, knowledge about the industry, and their unique vision that would differentiate the brand symbol.

Industry Research

Our next step is entering research mode and getting to know the client's industry inside and out. In the process, we identify the best-performing logo and the elements that make it more appreciated and acknowledged in the industry.
Design Ideation & Conception

This is where we put all our ideas and concepts on the table while our designers begin with the creation process. We ensure to offer different options to the clients, best suiting their expectations, vision, and brand purpose, creating a more wholesome brand identity.

Final Presentation

It's time we present all the created options to the clients and give context behind each idea for the brand's better decision-making. Each thought we offer close to the brand's essence, selecting the truest one.
Delivery

With the final selection, we share the files, the legal intellectual property agreement, and after-service support. Our offerings are a comprehensive reflection of branding, including designing a logo and conforming it to all the mediums and sizes, such as business cards, letterheads, websites, etc.
We make our platform a catalyzing force for our clients by creating a brand's symbol from scratch or rebranding it to a new one. All that matters is an exceptional logo design, recognizable of a brand's action, and placement in the market.
Your Brand Identity can look this good...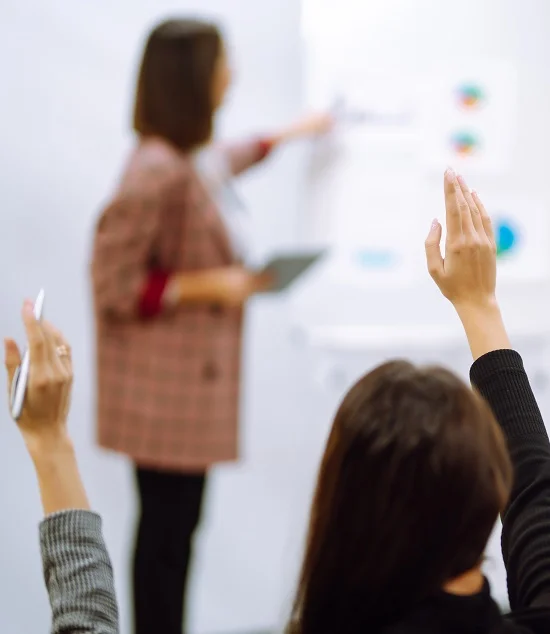 Our FAQs
We offer easily scalable file formats so that there aren't any issues with the quality across different forms, such as PDF, vector, PND, JPEG, and more.
Of course. Beyond designing visual brand identity elements such as letterheads, business cards, and more. We also create a comprehensive strategy and implement the same on all marketing materials, such as social media, for better brand positioning.
Upon collaborating with us for the logo design service, we specify transferring legal rights and rendering ownership once the project is complete. Hence, you will have the legal right over the logo design.
We work closely with our clients and keep the line of communication open and honest, receiving feedback to improve your expectations. Per your brief and feedback, our designers make necessary interactions to it. But our first instinct is to strive and satisfy in one go.
Apart from a clear vision, expectations, and a complete brief, we only need a little from our clients. The initial information and vision get us to proceed and begin our process.