Affiliate Marketing Services
Getting your business real customers and better brand awareness through efficient third-party channels
Creating effective advertisements requires an approach that considers better digital channels. Performance-based advertising thrives when affiliate marketing stands true to its uniqueness. Considering this industry's rising $12 billion revenue, our top affiliate marketing company schemes out a high-performing campaign for businesses that incentivizes them with superior quality leads, high traffic, and escalating sales.
With Dart Digital Agency, brands sit in the front row to make the most of their affiliate program. As one sub-set of performance marketing or advertising, our affiliate marketing services work in tandem with web-based platforms that are more relevant and have sufficient visibility from the target group of the audience.
Our affiliate marketing agency works with a network of digital publishers, website owners, and other third-party channels to design a comprehensive affiliate program that pays for leads generated, not views.
We understand our clients' intent to get their brand out and about and build awareness. This is done by harnessing the power of the right advertising platform. That's why we thoroughly analyze what platforms would drive your advertisement with a higher discoverability rate and deliver content under contextual, value-centric, and credible categories.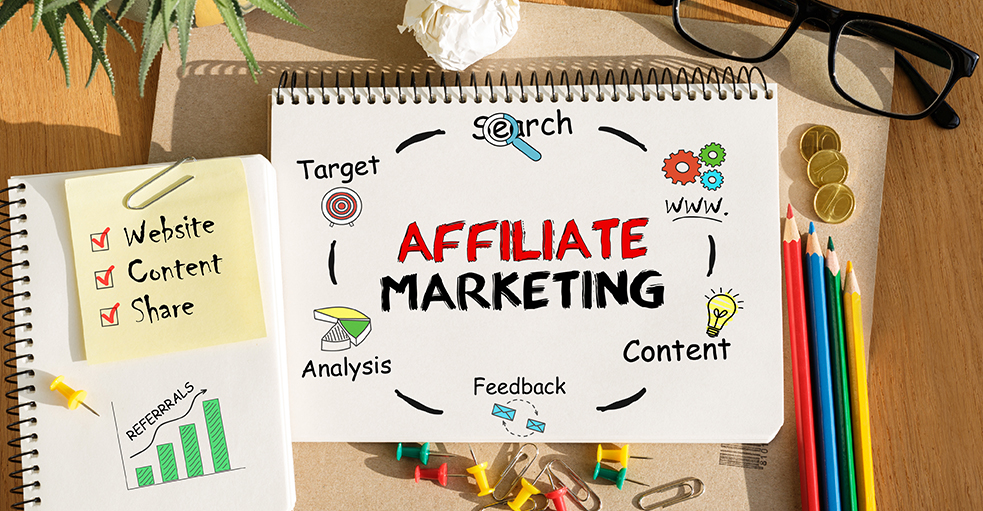 What can we do for you?
The biggest challenge for affiliate marketers is getting through a network of mediums that provide lucrative rewards for the brand. This is in exchange for well-driven content and advertisements on the platform. That's where we expand our in-house affiliate marketer's ideation to synchronize your efforts and cost-effectively drive online revenue
We deliver to you:
Affiliate Campaign Management

Our in-house team has a solid understanding of how to make a campaign more scalable and revenue-centric. We help clients create an affiliate program that includes creating banner designs, text ads, and tracking and reporting the complete campaign.

Affiliated Network Identification

Only some affiliate networks are suitable. Among our spectrum of affiliates, we help you choose the best based on your goals and past efforts spent on the same tactic. We optimize and make relevant decisions after identifying the gap. Your ad's communication context depends on whether it should be a blog or an informational site.

Affiliate Recruitment & Management

The key component of a successful affiliate program is identifying which affiliates (third-party channels) are highly effective. We help you find the top publishers from our network, filter through the many, and set up the campaign based on your targeted goals. We also ensure that the affiliates you or we choose have the resources to place your ads or content on their platform and drive leads.
We consistently move the needle to analyze and identify opportunities for our clients. This enables them to compete in the enormous digital landscape. We make it happen through a custom affiliate marketing program.