Web Design Company in Gurgaon
Taking brand presentation to a new level with an improved virtual presence
Enquire Now >>
Every brand's identity goes deeper than its set of products and services. It finds the presence getting recognized from the interaction it can create between them and the customers. However, for this interaction to turn exceptional and leave a lasting remark, an excellent website design plays a vital role. We are the technical wizards who meticulously ideate and strategize to create a final design aligning with the brand's perceived identity.
By choosing our website design service in Delhi, you collaborate with your extended partners who work professionally but address your fundamental challenges as if they were personal. With the right talent and tools, we make the entire design process fit the client's expectations and engrave the brand's essence and storytelling into the website's layout and visuals.
To add value and maximize the brand's potential, we comprehensively address the elements that enable us to create the best website design and assist our clients in making a mark.
Ensuring the top design experts' input and strategy combined to create a perfect wireframe for the client's site
Delivered the perfect Landing Page design that could cater to the right audience segment and increase conversion
Creating a website that becomes an extended marketing collateral for the business to attract potential business opportunity
Tailor making the package that best fits the brand's requirement in the creation of a website design, performing website audit, and more
How is our web design company in Delhi different from the others?
For your prospective customers to identify the potential and value of your brand, it is essential to utilize the right resources and invest them into creating the digital storefront of a business, which transforms into a solution offering customers a thorough insight into the brand. With Dart Digital Agency, you experience solutions for your website that highlight the brand's most essential features.
We offer:
Comprehensive Assistance with Greater Expertise
We understand how to create a balance between performance and visual appeal. With the right people and experience in our arsenal, we emphasize how easy it should be for the user to interact, operate, or understand the info on your website. Hence, we work to create tangible results for our clients.
A well defined & structured Process
Our design process follows a series of steps to match the devised plan at the initial level and make it work intricately at each stage. The process begins with a structured site architecture review, analyzing the client brief and expectations, collecting the necessary elements to put into the website, creating a layout, designing the visual elements that would make it distinct, and finally executing all of the assembled elements into completing the creating of a website.
Integrating Digital Marketing
We understand that a website is crucial to a brand's digital image and presence, so we make it a central point of connection tethered to marketing campaigns, lead generation, new sources of information about the brand, and more. Ultimately, this is what every social media post and marketing collateral aims to promote for increased traffic.
Best Design Consultation & Customized Solution
Whatever your query about the website, we are here with the team of the best in-house consultants who understand your errors and challenges to advise you on the best idea and help you build a website strategy that could yield results in the future. Besides, we help you find a package that fulfills your requirements without drilling a hole into your pocket.
To reach the proper ranks and garner higher visibility and brand awareness, it's time to make your website more scalable for a growing business.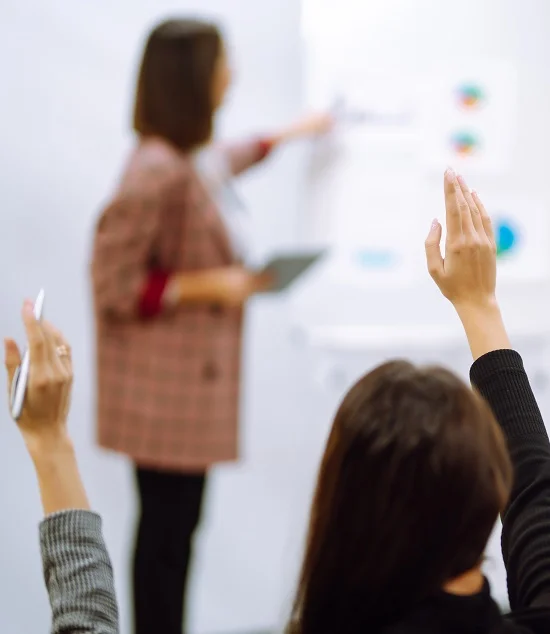 Our FAQs
Yes. After completing the design process, testing for different phases, and handing it over to our clients, we give complete autonomy over the website for the client to access and upload the required materials if they want to. However, factors like dynamic or static play a significant role in this component.
Yes. We can help integrate all the necessary plugins into the CMS for easy accessibility to our clients.
Website maintenance is part of the entire website design package that we offer as an end support to our clients who avail of our service. It's a way to ensure the designed website stays upgraded without encountering many glitches and hassle.
The initial stage is client interaction, which moves on to brief analysis, design concept ideation, execution, testing, and delivery. After delivering the project, we assist our clients with any further glitches or maintenance they need.