Web Design Company in Bengaluru
Building transformative web spaces for brands to fuel digital success
Enquire Now >>
A great website takes your brand to places and gets you to leverage consumer attention in the growing markets. Given how consumers rely on the comprehensive digital marketplace for information or purchases, a brand has to have a solid identity to flourish and earn the trust of its potential consumers. And the first step to make it happen is locating itself into a space by setting up a website.
At Dart Digital Agency, our web design services in Bengaluru do not just help you set up a website from scratch but also find its footing through a design that offers an excellent user experience. We put your project under the management of a top in-house UI/UX design team who carefully consider the micro technicalities of your brief and expectation to finally place all the parts for developing a remarkable website design.
Helping you find all the most incredible opportunities on the web, we help your brand capitalize on its presence with a website design that serves as a primary customer experience for improved brand awareness.
Utilize data-driven techniques to develop a performance-oriented website design
Work by creating a framework that matches the brand's objective and purpose
Active client participation for better opinion and feedback during the project progression
Team of experts with experience and knowledge about the latest industry trends
How does our Web Design Company in Bengaluru benefit your Brand?
The most prominent branding element of a business is its business. We ensure to align with the goal while tracking all the necessary developments it could benefit from for a better user experience. Hence, we provide continued assistance to our clients depending on how scalable they want their website to be. And here is how we collectively benefit brands through our collaboration:
End-to-End Web Design Company
We offer a comprehensive consultation to strategy, design, execution, and maintenance services associated with website design & development. Based on what elements the client wants to add and the customized package they choose, we offer a service that helps them achieve their goal without much hassle.
Comprehensive strategy
Whatever we do, we always take a step ahead with a comprehensive strategy that keeps track of brand growth, conversion, business domain, consumer group and category, responsiveness, coherent brand expression, and more. It ensures that the business doesn't falter in its digital presentation.
Website Maintenance
We are an extension of your in-house project team, helping you with future assistance post-project delivery. With proper website analysis and timely maintenance, we ensure no bugs or discrepancies while the web page operates. Our team takes good care of your brand impression by creating a great user experience.
Better Growth & Conversion Metrics
We create a design that integrates the optimization of all the elements responsible for conversion metrics, which in turn responds to a brand's growth rate and ROI. Website design significantly influences whether a user has more or less session time on a web page, impacting their intent to purchase the brand compared to others in the industry. Hence, we work to improve it and get your conversion metrics to reach higher in the growth curve.
Our years building website has taught us the significance of a great website design and how it could do wonders for a business. In a digital age that closely monitors performance and aesthetics, the brand must place the right stakes at the right place. This is how web presence would find its ability to grow.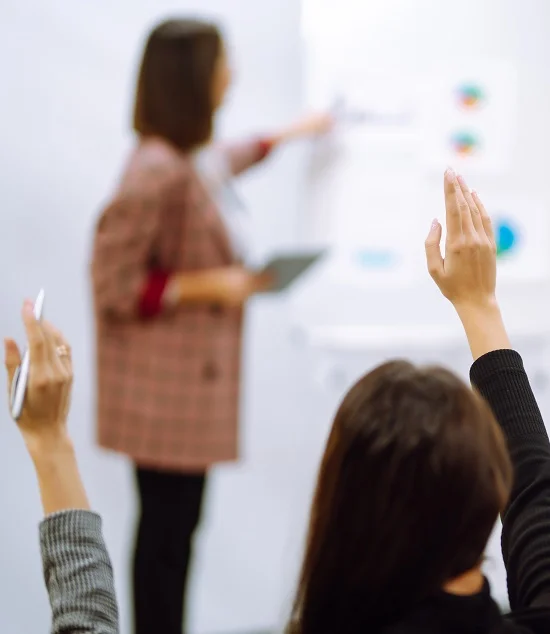 Our FAQs
Currently, we only offer website design & development services in English. So, we cannot assist you with polyglot website services.
It depends on the technical issue. However, our team is quick to all your responses and will keep you updated with all the proceedings.
Yes, website security will be part of the design process. However, security glitches and safety are highly dependent on the CMS. For instance, if the CMS is WordPress, we might only be able to help a little, but with customized CMS options, we can offer security rechecks and solutions.
Yes. We do offer a hosting service with or without a website design service. The charges would be added accordingly.