PPC Company in Mumbai
Identifying a brand's comprehensive success through Pay Per Click
Enquire Now >>
The goal of every business is to attract maximum website traffic, get more marketing-qualified leads, and make them reach the conversion stage for sustaining ROI growth, year on year. While paid ads have their charm, too, without a structured plan of action, they don't stand a chance to reach the audience who wants to engage with the ad content. Making things a little more tactical and manageable that way, our PPC company in Mumbai works to create a measurable campaign to derive maximum profit from the incurred ad spent.
From Display ads on the search engine to native advertisements on multiple social platforms and retargeting the potential customer group down the funnel, we assist brands in finding the most suitable and customized PPC service in Mumbai, paving the way to growth through opportunities brought through efficient Pay-Per-Click management.
Get hold of our local address.
All strategies we build aim at creating a controllable campaign for brands, giving them the accessibility to track the performance, website traffic, user's session time, and more, which collectively work towards taking consumers to the next step. Taking brands right in front of their potential target group, we emphasize building a campaign that boosts the online presence and comprehensively works towards one long-term goal— ROI and brand awareness.
Proficient industry-led experts consulting for the best PPC results
Cost-effective strategies and solutions
Campaign customized to the brand purpose and user
Building excellent brand exposure for higher visibility and engagement
What makes us a better PPC Marketing Agency?
Visibility in the digital ecosystem amidst a saturated market comes as a privilege or mostly an uphill battle. Despite spending reasonably much and A/B testing with multiple tools, awareness, leads, and conversion are rare. While PPC can bring things back on track, paid ads need to be backed with an intention and aligned with the brand's purpose of creating contextual content relevant to the consumer's buying stage in the funnel.
As your extended PPC marketing partners, we offer the best to our clients in the following respects:
Precise Excellence in Ad Creatives
We are very particular about how your creative looks. Visuals have a massive psychological impact, and ads with great visuals can influence people's emotions. By creating a clear message through copy and visual creatives carefully aligned, we cash on the brand's long-term growth, not just short-term achievements.
Industry-Led Best Practices
We optimize and implement the best industry practices into the campaign, making it relevant to modern consumers at a particular funnel stage and moving them to the next one. With accessibility to techniques that create a fundamental difference in performance, we help you find control of your PPC marketing with results that stay for an extended period.
Multi-Medium Integration
We integrate every PPC campaign for the holistic growth of your entire digital marketing strategy. We begin by identifying which medium would fit the purpose and how the content should appeal to the audience. Once the complete campaign is set up, we connect it to other marketing endeavors for a holistic outcome and grab business opportunities from various ends.
Local User Target
We help you achieve attention and business from local consumers by optimizing the campaign for local Market. Based on the demographic, interest, funnel stage, and more, we give the paid ads the necessary depth to improve the targeting and make the consumer remember the brand.
Let's sit for a chat to identify the ways we can offer the best PPC solution to amplify your brand's recognition and performance.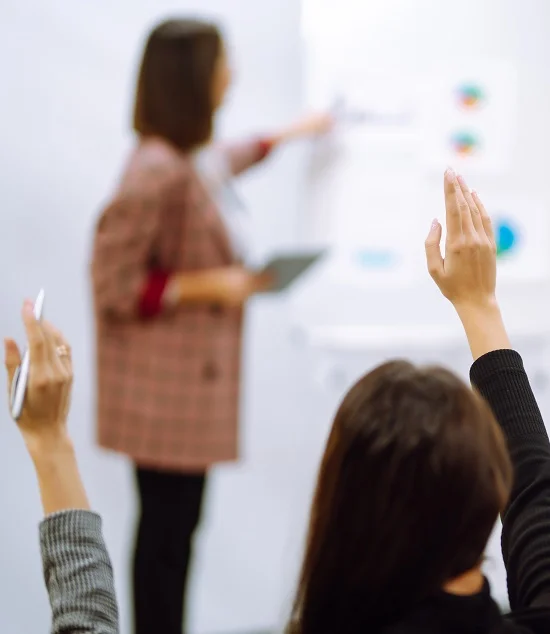 Our FAQs
We have our targeting options and methods that rely on factors like keywords, demographics, user behavior, geo-location, and more. Each of them ensures that the ad is shown to the most relevant audience group, but as we move further into the campaign, we optimize it for better performance and results.
From keyword bidding to management, creating copies and visuals, performance tracking, reporting, and optimization. We comprehensively cover a lot under the service. However, it primarily depends on what you want to opt for in PPC management.
It is possible to lower the ad spend, but that's if it can rank and reach the right audience even when the bid is low. If it can't reach the target audience, ad spending must increase for fruitful results. But there are factors like ad copy and its relevance with the audience's intention for the platform to show it to the expected target group.
Yes. We can help improve your website's quality score by analyzing and optimizing the landing pages to enhance ad campaigns, amplifying the user experience, and creating better ad copies.