PPC Company in Gurgaon
Helping you spend your pennies wise, driving profitable ad performance
Enquire Now >>
Even though brands can take charge of their ad spend, does it make a difference if the placement strategy, bid management, or ad copy doesn't clearly state the purpose and what the user needs to do? Pay Per Click only produces efficient & effective results when the strategy is balanced between brand and consumer-centric.
Our PPC company in Gurgaon created a clear framework for the campaign where ads could reach the target group the brands intend to display. Working with several industry experts in various domains, we have seen guidelines change and PPC evolve. Our understanding and knowledge have transitioned with time, creating outcomes for brands that flourished them into a known name amongst those who stand essential for their business.
Based on what your brand needs, expects, and eyes a purpose, we help create, set, manage, and target the people who become loyal consumers. We do not just focus on the 'Paid' part of the campaign but make it exceptionally growth-centric to drive outcomes that accelerate the performance of other marketing campaigns, too.
Our PPC service in Gurgaon boosts the overall efficiency of a brand to make it reach the places that bring out better business opportunities.
Highly efficient industry experts assist in drawing results from the campaign
Cost-effective strategies yielding long-term results
Diligent R&D to identify the best keywords for better ad campaigns and broader reach
Transparent reporting to the clients for building a lasting and mutually fruitful relationship
How does your brand benefit from our PPC Marketing service?
Digital advertisements can make a difference if each campaign clearly understands what the user at every funnel stage expects from the brand. Considering the digitally savvy audience knows the traditional methods of luring them in, an ordinary paid ads campaign becomes obsolete in the digital ecosystem. That's why our team of PPC specialists works beyond improving the brand's online presence and efficiently describes the narrative into the product/service.
As a seasoned PPC marketing agency, we benefit our clients with:
Attention to New Industry Practices
Our experts have a sound understanding of what's trending in the industry and what best practices illuminate the paid campaign for the best. We like to apply use cases of specific trends that prompt reasonably significant engagement from the target group and make each stand out for a remarkable outcome.
A/B Testing
Trial and error is the rule of digital marketing. It shows you are optimizing your campaigns and other marketing collaterals per the audience's expectations, and we help you set things right with careful analysis of the executed strategy and make necessary changes per the campaign's demand. This is how we get closer to the set KPIs.
Expertise in Different Digital Mediums
We bring you experience and expertise in managing different social mediums and search engines, customizing the campaign per the purpose, and making it appropriate for the medium in which it would be displayed. We have worked with various brands for different mediums to finally capitalize on the incurred sum for the campaign and get the desired leads, website traffic, visibility, and more.
Data-Driven Approach
Whatever we strategize, we have a solid emphasis on what the data says. Ad campaigns do well when the optimization is not just intuitive but data-led, too. Our experienced PPC team read through the performance, gathered the data, and analyzed the best possible solutions to reach the intended audience for each campaign. We do not just work for more leads; we improve the brand's bottom line with better ad content that highlights the brand's essence and creativity through storytelling.
Still, have questions you need answers for? Reach us for a detailed consultation on your PPC goals.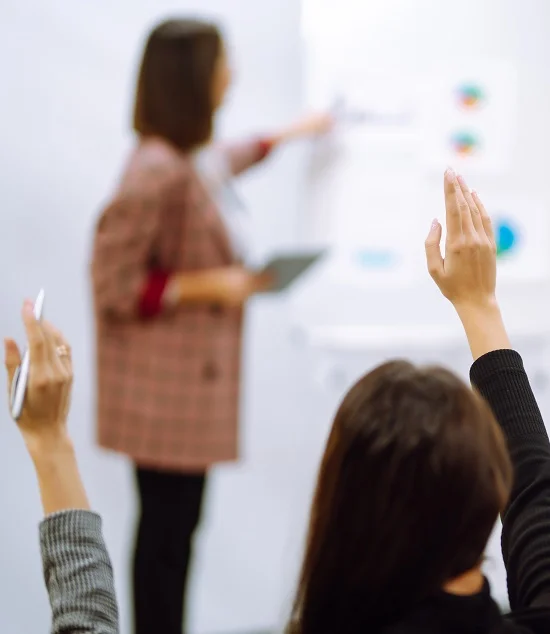 Our FAQs
We have our own specific tools and research methodologies. But mostly, we take clear insight from our clients, taking a deep view into the business nature, client's purpose, and other factors, which helps us identify the most suitable keywords that would grab more visibility and awareness from the target group.
Outsourcing PPC service would mean you get access to technical expertise from people who know the industry and can get you the desired results. With the right tools and strategies, meeting KPI and finding better leads knocking on your door is more effortless.
If that's the purpose of your campaign, we can help you optimize the PPC ad, which primarily attracts quality leads. From content to visuals, each part of the campaign would work to get maximum leads for your business.
It depends on your ad budget and what services you want to opt for under our PPC service. It varies from one package to another.