PPC Company in Delhi
Bringing profitability through precision in ads via data dominance
Enquire Now >>
The ad formats have changed for brands as much as for the consumer. Perhaps it is the reason behind consumers' growing expectations when all the market offers to them is oversaturated, the same old story delivered in ad format, trying to lure them into buying a product/service. Even though PPC is now an old technique in the modern digital marketing guide, the performance dramatically derives results.
Our PPC company in Delhi has transitioned into performing capabilities where ad campaigns are more than just an attention-grabbing phenomenon but a growth-oriented strategy that delivers results for a more extended period. Paid Advertising is an excellent and almost immediate way to reach out to your audience, but what matters is the concrete plan devised for making every campaign a hit and grabbing potential quality leads.
Get hold of our local address.
We help our clients find the correct brand message to reach the maximum target audience through the most potent medium. To help you get the most out of your investment, we offer a solution in the form of our PPC service in Delhi, which aims to increase ROI by the maximum margin rate. From building the entire strategy to executing, managing, tracking & optimizing, we offer the best-in-class approach to Pay-Per-Click.
Getting maximum ROI for the ad spends through efficient bid management
Access to the most potent tools for efficient PPC campaign setup
Dedicated Individual managing the entire campaign— from setup to Optimization
Experience working on projects from diverse industries
What makes our PPC Management Service your best Choice?
Helping our clients make the most of each platform, we make every penny count. We aim to build a concrete relationship with our clients, vying for their growth through our PPC marketing abilities. Every approach we take has the client's best interest at the core. Here is how we become your most excellent choice to maximize paid campaigns:
Detailed Performance report
After launching a campaign, we consider its performance and whether it meets the set KPIs. Based on the findings, we share a detailed report with our clients, giving a comprehensive view of what's performing, what's not, and what could be optimized for a better outcome and engagement expected from the audience. We keep this process as transparent as possible to procure insights and feedback from the client side.
Cost analysis
We carefully look into your cost expectation to incur on the campaign and understand whether it could be more cost-efficient with the right tools and plan. While looking through the campaign's health, we validate the incurred cost and how much of it proved worthy of providing the results that would meet the KPI.
Efficient PPC Audit
We do not just help you set up and manage your PPC campaign; we are here as your consultants to look through the campaign performance from the past and the present. We drive the insights from the data to make things more interesting for the audience wanting to engage with the ad content. From there on, we work to bring things back on track.
Better Quality Scores
It isn't just your ads that need to be more exciting and mighty, but your landing pages and website. After all, that's where you are taking your audience. If the result of engaging with the ad isn't satisfactory or relevant, there goes your ad campaign purpose, drowning in low engagement and click-through rate. We do not just work to make your campaigns better but your website, too, for a better user experience.
Accurate Geo-Location Targeting
Our team of expert PPC specialists build the campaign focusing on the global reach and the engagement of local audiences. We believe the foundation should have a solid foothold to expand outside its local market. This is how your campaign finds the accessibility to reach the right demographic at a precise location.
Ads in the digital domain can spark conversation and accelerate your brand's recognition. Let's talk to identify ways to make your campaign exemplary in the market.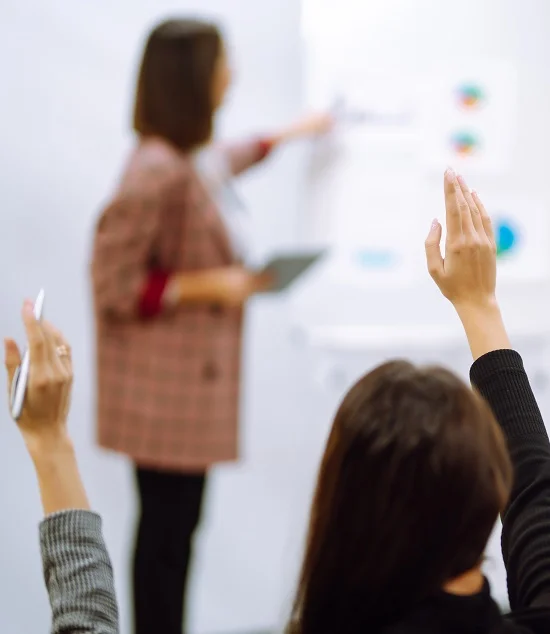 Our FAQs
Not exactly. PPC applies to brands that have a digital presence and want it to grow with better quality leads and high conversion metrics, which would impact the brand's bottom line.
We keep a weekly schedule for reporting the performance of the campaign. We ensure transparency and detailed insight into what's working and what's not. Hence, we optimize and reoptimize with each report until the KPIs are met.
It depends on the goal and purpose of the campaign. Each campaign follows a specific intent to attract a consumer at different levels. But a campaign can take anywhere from a month to three months to reflect results; when it does, you can expect several quality leads to amplify your ROI.
If you expect good results from your PPC ad campaign, it is better to have a landing page specifically designed to clearly state what you want your visitor or potential customer to do. Landing pages clearly state the campaign's purpose and make receiving some kind of action from people much more accessible.