Inside the design trends of 2023, making it significant for brand identity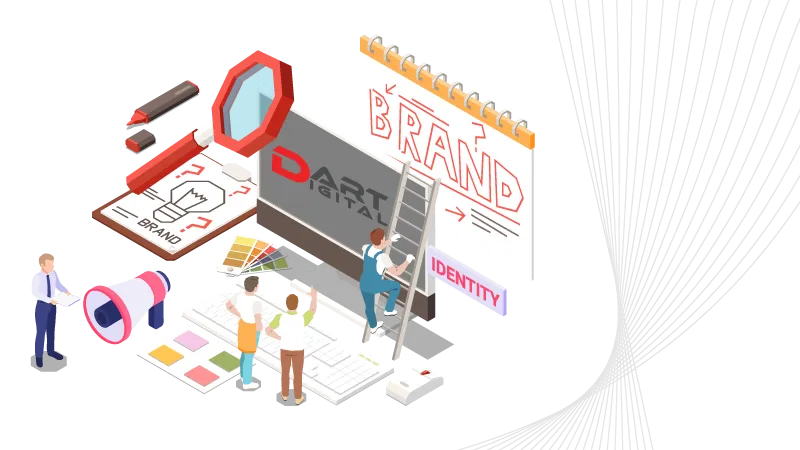 One thing that's even harder than revenue to come by to a brand's repository— Recognition. Our most beloved brands, the big names like Coca-Cola, Cadbury, and even Starbucks, never had it easy to sculpt a space so profound in the hearts and minds of the masses. It took making & discarding strategies, following trends, and scratching through different layers of market expectation and brand vision to be where they are today.
But what was essentially correct in their vision was the identity carved theoretically and visually with a mood board where every minuscule element signified the brand's roadmap. Brand Identity is built on layers of foundation, each contributing and upholding the other and forming an impression that stays relevant and consistent for a lifetime.
It is a torchbearer for future marketing endeavors, placing an object of identification in front of the target audience who would later revisit it or hold onto it to recall the brand. It is how a brand would be represented to the people who care. However, the rules of designing this identity change with the change in preference since it is directly proportionate to building a connection with the audience.
Design primarily influences the audience by reinforcing a unique perspective. Since digital has expanded the avenues for business, it put things in perspective by implementing the most relevant design trend that matches the profile of a business taking in the philosophy of an expert brand identity design agency. Here is a closer glance into what's new in the digital design domain:
Anti-Branding Design
Heard of vulnerability? Designs can do that, and as much as the term anti-branding sounds contrary to what visuals are meant to do for brand identity, it is the most authentic, unfiltered, and humane side of design, expressing the rawness of art produced by the brand. This theory has led brands to portray digital images with monochromatic product packaging, with imperfect or handwritten typography. The motive is to show an unpretentious side of design and brand as the human mind conceives it.
Dynamic Gradients
Gradients are the most appealing design form, giving vibrancy to a designer's thought. But there has been an experimental variation in the new gradients where the multi-color blend in a design is made to look more organic and appealing to the naked eye. Excluding the uniformity and keeping the texture feel dynamic, this seems more human-made and raw, less tech-generated. Designers are now effortlessly merging shapes and giving rise to a more abstract concept that brings out the uniqueness of art.
Typography Designs
More prominent brands are still safe with typography, whereas Sans Serif is their best bet. But others are being creative and experimenting with bringing text-based designs to the forefront. To unveil the cover of traditional typography and increasingly push grungey illustration and collage being placed bold with typography presenting a brand new identity of a brand to the people. It's time to be creative with typography and leave behind sans serif wherever applicable for brands.
Real Pixel for Designs
Photography has always been a big deal for brands, and they are returning with more power this time. While illustrations come with charm, real images feel vibrant and authentic for people. It builds credibility necessary for brand identity design. Hence, designers implement photography with a blend of 3D elements to promote a brand at different levels.
Minimalism
Minimalism is coming up in designs from product packaging where bold and vibrant colors reflect the playfulness of an object in a design and ooze energy while still making it look clean. WGSN mentioned minimalist and maximalist trends in its forecast. It is part of a creative graphic design's execution, synthesizing both with elegance.
AI For Design
AI is taking digital by storm, and generative AI is buzzing, especially in creative aspects like designs. Designers now have a tool to get ideas from a vague imaginary concept with the help of software like DALL-E, making it easier to create tech-generated yet human-centric art through an artist's creative prompts.
Technology is changing the world, and so is art. It's time for the brand identity to revisit its foundation guide and revamp what makes it relevant in a consistently evolving world.