Scaling the rough edge of business through affordable SEO services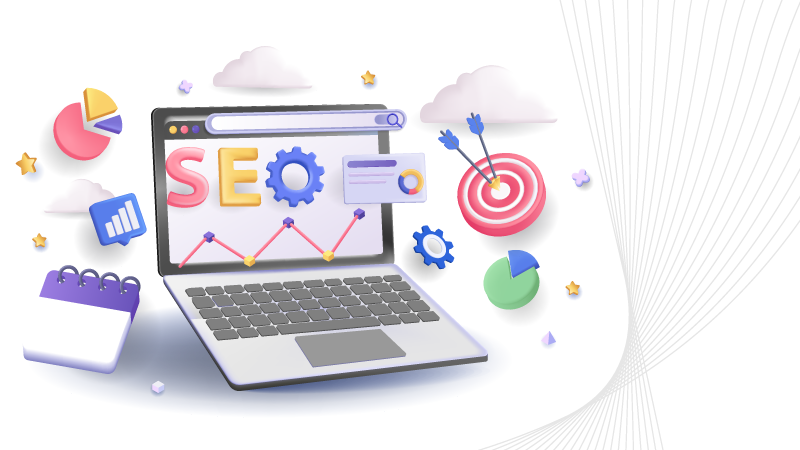 The algorithm rules the digital ecosystem, algorithms that determine the probability of whether a URL would pop up as a featured snippet for a specific search query by the user. So, it would be wise to underscore that the better a business defines its SEO, the more it finds itself drawn to the success of vanity metrics- Visibility, website traction, and brand awareness.
Keeping up with trendy search algorithms and creating tailor-made strategies for your business needs is part of Search engine optimization services. SEWhile the search engine is crammed with all sorts of promotional content, the algorithm advocates for the brands which offer value and relevance to the user. Hence, investing in affordable SEO service is one of the most modest purchases you can make to rank your website high on search engines.
With the rapid digital transformation occurring left and right, search engine optimization services have successively upgraded themselves to with a different set of rules to determine the relevance of a business inside the digital spectrum and to maintain the constant flow of organic traffic while staying on the horizon; brands need to work on modifying their SEO mechanism.
More than the play of proper keyword research and remarkable content, SEO is now more data-driven, giving a brand's marketing a definite direction. That is why identifying the accurate technical know-how of SEO specialists enables achieving the goal defined by brands. They become an extension of innovative thinking for a brand, laying out a well-devised strategy that comprehensively addresses the core competency of a business, offering it a position with consistent strategic implementation, tracking, recording, and optimizing.
Perhaps, all of the SEO capabilities go down the track when the consumer experience isn't addressed as the center's most essential aspect. It's how credibility and trust come in gradually for a brand to witness some loyal consumers staying favorable to their existence. And search engine optimization visibly reflects on this existence to represent a brand as a stronger entity.
With the revolutionary ownership economy boiling faster, it has created a digital marketplace that cautiously displays answers to the user's search, creating resemblance and offering value. A thought-through strategy to find ranking and leads would need an SEO process that latches onto brand objective & consumer-centricity. Hence, the best search engine marketing comes with the right technology implementation and humanistic insight, pulling the strings of client relationship management (CRM).
How could a champion SEO strategy make your website a gateway to opportunities?
What good is an SEO strategy if it doesn't offer you a competitive edge? A decent SEO strategy would emphasize selling to an already aware customer and converting an unaware individual prospect, and it incites the customer to keep coming back for more.
The promotion that goes around the clock
According to a report published in Forbes, SEO accounts for nearly 80% of local searches on mobile that lead to conversions. We live in a mobile-first economy, and with a mobile-friendly SEO strategy, things fall into place. Henceforth, it gives an edge to brand promotion and visibility concerning local search.
The more, the merrier
A higher percentage of clicks on your ads directs users to the intended destination while also decreasing the cost of the ads. Consequently, a greater click-through rate reduces the budget, making the affair more cost-effective.
Starting from scratch to build the user experience for your website
When it comes to website, what is essential is a greater user experience, and more revenue comes through along with an increase in word of mouth referrals. From an SEO perspective, a great content, an SEO optimized pages with clear navigation and design has the ability to create wonders for a business.
Spawn quality leads that boost your business
Most people in business prioritize quality leads above all else since B2B marketing relies heavily on quality leads to provide sure-shot intent to purchase.
Strategies that keep your brand visibility sky high
Brand visibility is when customers are familiar with your brand. It instills a sense of trust in them. This implies that the broader your brand's visibility, the more flourishing your business will likely be. The real game behind brand building begins with SEO, where all the created backlinks, business listings, guest postings, and more apparent the path for businesses to bring brand visibility.
SEO is the cornerstone for devising a brand impression all over the web. It is making waves around the web for a reason and holds a strong dominion over a brand's sustenance.