Busting the Myths around Affordable Web Development Services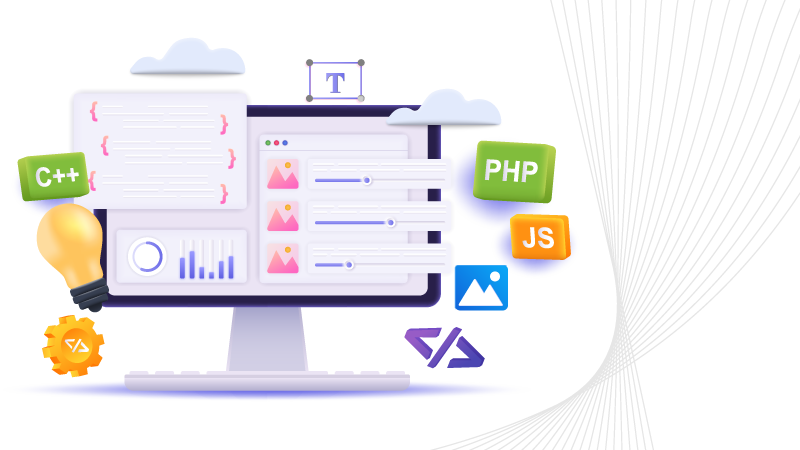 How much time does it take to set up a website? After all, off-the-rack websites are readily available! Statements like this and more are the perpetual reality of agencies offering affordable web development services. However, what goes behind the scene stays behind the scene. There are good reasons for a creative firm to conceal some precious ways of doing a job. That's because it is confidential, and no firm is willing to share it even for a billion-dollar sum.
It is a matter of great convenience how consumers can quickly identify anything and everything about the brands they like, hyped brands, and the brands they are willing to buy from. But this convenience is a torment in disguise, causing bewilderment amongst businesses to optimize how they are presenting their identity on the web. It collectively affected the demand for outsourcing website development firms and briefing them with the requirement.
What truly becomes a cause of pain is the misconceptions that come added with the requirement, influencing the overall demeanor of clients. Nevertheless, some businesses remain oblivious to components that acclimate a brand's identity, and the website stays imperative among others. Website plays a supporting role in the tale of modern digital marketing, reinforcing a brand's virtual perception over visitors.
Yes, social media can change the rule of the game, but websites rule the roost. Still, web development stays an enigma as myths and misconceptions surface over it, and debunking each pops one bubble for brands to step out and know the precise reasons for investing in website development and nuances that disrupt your brand's performance in its digital home.
Develop a website for Desktop; Mobile isn't the source
Yes, it is very much true. Many businesses live in an era where misconception takes away most of their business opportunity. They feel websites are supposed to look good on desktops, and mobiles are just add-on sources. Relevant sources have identified that the number of people surfing a website on their phone stands at 60.7%.
It means approximately 92% of people are right now browsing your website through their phones. Isn't it obvious yet? Mobile phones are the most accessible form of screened device to access any or every information. That's why every website should have an equivalent functioning and performance, irrespective of the screen on which one operates it.
A live website means a finished website
The job of a web developer always continues. So no, a live website doesn't mean the job is done, and you are all set. 'Your website is live' is just the tip of the iceberg. The real work begins now that a website will have the perpetual need for content, security extensions, service updates, and any glitches causing the website loading time to get influenced. Since a website is the consistent source of a brand's credibility and validation for consumers, its performance, maintenance, and the new addition of elements never end. So web development never truly ends.
The more features there are on a website, the easier it gets to get hold of consumers
With our sufficient experience developing websites for clients, one thing which has led us to debunk this myth is the complexity of adding more features to a website. Websites should have an easy navigation layout. As much as a UI/UX designer plays a role in improving the design language of the website, the initial function is of a web developer who would understand the necessity of a feature on the website and implement the same without compromising the user experience. Hence, a less complicated website with fewer but relevant features equals more consumers and session time.
A good website means more money
Well, for this one, it entirely depends on the competency of the web development agency. Even the most affordable web development services can procure websites that land plenty of leads and conversions on your plate. While developing a website, several considerations are placed, and even a $3000 website could perform poorly. So no, you do not have to pay hefty for a great website. It varies from one agency to another.
Website development is a rigorous and continued process that needs the involvement of the right experts putting their best front for better performance. From site maintenance to loading time, every element counts. So before investing, know that these myths are just that, disrupting the perception of business from their websites.