How do custom web design services stimulate a good branding experience?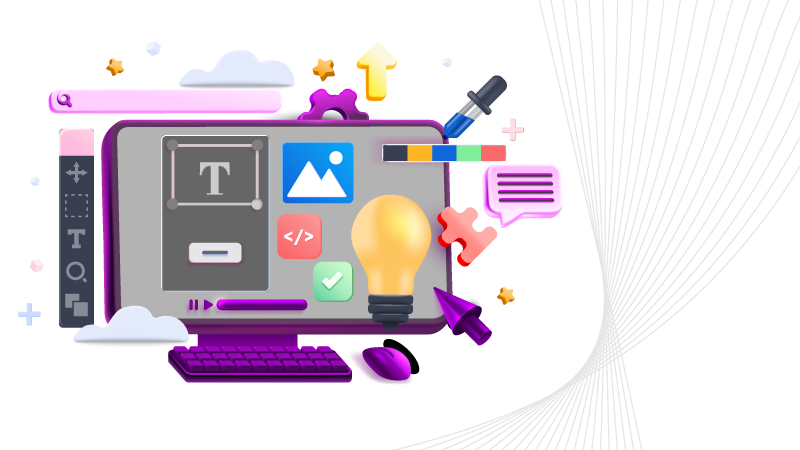 If we ask what Apple products are known for, could you answer in one word? You can, but then several other elements will follow it. Two or more factors combine to make a brand luxurious. One might be more influential than the other, but each plays a role in creating wholesome brand interactions. A website has many things working in synergy to make the experience and performance exhibited to visitors and consumers.
Looking 10 years back from now, people had limited choices and preferences for buying lifestyle products or any product for that matter. The prevailing crisis of the Paradox of Choices wasn't becoming a nightmare for businesses, and consumers had less awareness of website performance, design language, and user experience. But today, consumers are seeking hyper-tactile experiences physically and virtually.
No matter how lucrative a design looks to a brand, consumers' interpretations will always differ and matter. The website is fundamental to a business's identity in the boom of virtual brands delivering tangible experiences through products. A website continues to be an essential marketing asset in every planned campaign, so the design has to meet the highest standards. Is web design the only thing moving the needle to a promising end?
Many entrepreneurs would question the relevance of integrating branding into the website, but isn't it the centerpiece? It is probably why most custom web design services elevate the intensity of branding in a website design. The professional website designer understands that the definition of an effective website exceeds the features of functionality.
The user seeks an experience even while looking for information. And as businesses join forces with the right professionals, the branding experience becomes distinct and ultimately impacts a brand's bottom line. Here is how.
Identifying the branding elements & Creating Experience
Branding is the process of creating, expressing, and promoting a brand's story in more than one format. The website continues to be the most viable way of integrating the branding element. It is a website with potential information about a brand and the range of products or services included in its crate.
Credibility, visibility, and brand impression are all achieved through a website. So when building one, the design must be wrapped in the following branding aspects to aid in forming a discerned image consistent throughout the brand's presence on the web:
Color & Theme
Every brand has a color that forms the first impression on new users and those who are recurring and loyal. As much as a physical object could look worn out, so does a digital one. Color has a more profound psychological influence on the user, tapping into their emotions and enabling them to associate the brand with the emotion they are experiencing. Thus, identifying the color and theme suitable to the business nature and brand essence is how custom web design services raise the bar higher for a website. This is because they give the functionality a solitaire crown through appearance.
The Typography
A brand's website has set guidelines that help create a more diverse user experience. As much as colors are involved in this experience, fonts play a significant role. Some might use Sans Serif, and others are monospaced. This element must be consistent with brand messages delivered on social media platforms. Expert web designers know how to keep the brand impression coherent in the minds of consumers and readers through readable fonts.
The Layout
This is the most significant element of good website design. A layout defines a website's UI/UX design, which can turn the tables on a brand if positioned correctly. How well you are utilizing whitespace and how much whitespace is left for users to navigate through the site. This would easily influence their interest in staying or leaving. For an existing website, brands can track it through the session time of visitors to the site. Professionals can customize and optimize this for better brand recognition.
The content/message
Moving is the most challenging part. How can a designer help with content? They cannot, but they can locate and position it in all the right places. Content or copywriters are responsible for influencing people's thoughts through the website.
The Visuals/Illustrations
Natural photography, animation, abstracts, images, and patterns contribute to designing impressions extending to other marketing collaterals. As we said, the brand should follow a consistent approach to all the other channels in the digital space. It would eventually become a coherent brand identity across the web. This makes it easier for people to find a suitable resemblance between your brand, its tangible products, and the experience it creates through its website and other marketing collaterals.
Beyond products and services, brands need to sell experiences and memories, even if it is outside their retail stores. It is the website that distinguishes one brand from another. So it is crucial to consider the potential of the right web design experts. These professionals comprehend your brand essence and place the same on the website for virtual brand consistency.