Meme - the missing element in your social media optimization strategy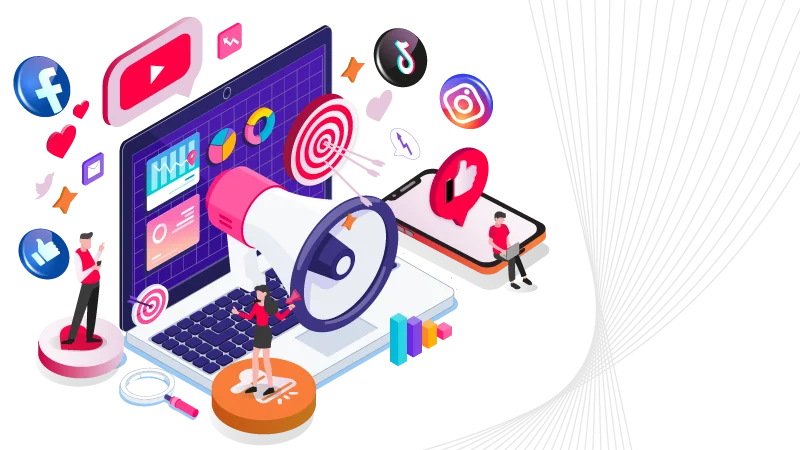 Back in the 90s, when the world of technology was static and hushed, the majority were unaware of the internet. But, as time moved forward and humans stepped into the 2000s, the developments started shaping people's minds, and digitalization penetrated every existing sector. Still, no sign of online presence and social media was visible. People were scrutinizing every talk related to that matter and couldn't really see the bright side.
However, the non-existent presence of social media in the early 2000s changed as soon as 2005 rolled in. Starting with the college students to high schoolers, social media sites expanded their roots and amalgamated into the daily lives of the people.
Today, we witness a digitized world full of interactive and aesthetic social media pages. There's no brand that only operates in offline mode. Visionaries are blending both worlds, and social media has become a part of a brand's visual appeal. With time, as the industry matured, new elements were engraved. One of them is - memes, any video, image, or text that's relatable or humorous, which have become a language to both GenZ and brands.
Most labels and brands have started integrating memes into their digital marketing strategies to communicate better with the youth. For that purpose, some of them are even hiring social media optimization services to yield the best results, as now is the best time to invest in this strategy.
Not one, but there are many frontiers behind why they are investing in this sector.
The rise of the meme economy
Memes have become a serious name in the social media industry. With time, they have struck a chord and streamlined investments from a variety of prominent brands and permanent partnerships.

With all these collaborations, it has become an economy within itself, meaning it can be turned into a source of income, and brands can enjoy its long-term benefits.

As the world sees a rise in the meme economy, dedicated tools and websites are also created to analyze and document the trends and downs of the meme culture.
Attract the youth
The meme system adapts best in the habitat of the teenage and youthful audiences who are the future decision-makers.

The secret behind a successful meme is to find the right tone that aligns with the target audience and the brand. That's why brands conduct demographic and psychological research to understand their consumer's behavior, as what the other generations liked might not be the go-to for the younger generation and vice-versa.

Decoding the viral trends and memes to leverage a brand's content will also aid in tapping into the meme culture's potential.
Education and authenticity
As brands start to take their social media presence seriously, stepping into the meme world becomes essential. While being true to the brand's voice, memes are used as a source to spread awareness about the brand, alongside being a convenient mode to humorously discuss and speak up about taboo and tough topics.

Using this facet of online media, brands even spread awareness for the causes they stand by. This not only shows that the brand is accountable and owning up to its words but also becomes a testament to its authenticity.
Product and services inspired memes
The province of social media is limitless, and the same goes for memes. They can be molded and crafted in any way or form that's required.

That's how product and service-specific memes came into existence. Brands use popular and trendy memes and change their messages into a tone and a story that fits in with the brand.

They create viral moments by incorporating case studies or participating in collective trolling to sprinkle genuineness and gain momentum while leveraging social media.

Some brands tackle this issue by themselves, while others hire SMO service providers.
While both methods work well, it just depends on the requirements of a brand to identify which one to go with.
Shareworthiness
Anyone would be able to notice more memes than words in the chat of a young person because of their relatability.

Being adopted as the language of the young generation, memes are relatable, making them share-worthy.

Whenever people find a meme that's amusing and resonates with them, people share it with their friends, acquaintances, or family.

Hence effectively hiking up the brand's online visibility.
On an ending Note
Memes have enchanted the realm of social media, and the world is vibrating with its impact. Every word and detail blend in to form a synchronized alliance that pushes the brand toward success.

However, that's only possible if the brand approaches this tapestry with authenticity and thoughtfulness. As it's an organic marketing form, they must be genuine, relevant, and share-worthy.

If harnessed carefully, it can become the best way to engage and resonate with the modern tech-intoxicated audience.