RFID Retail Solutions
Maximizing your retail's efficiency with an innovation that's convenient too
The breakthrough disruption snapped out of tech-celleration has led the industry by storm. With automation bending business rules and laying new ground rules to engage consumers, physical retail has transformed for the greater good. The post-pandemic era has upended the retail business ecosystem as the Click-to-Brick business model defines a brand's longevity.
The focus is on Brick & Mortar stores, setting the bar even higher, as they are more than just Last Mile delivery sources. Stores are very much a physical reputation existing as a separate entity in a retailer's attempt to target an omnichannel brand strategy. A retailer's finesse is judged from the lens of technology, and at Dart Digital, we are prompting retail businesses to rethink their conventional operational model through RFID Technology.
RFID Retail Inventory Management
In our capacity as a technocrat agency, we have tracked, traced, and weighed down the evolution that RFID retail solutions have experienced and their footing from 'preferred' to 'must-have' innovation. Retail brands with On-site & Offsite operations need to find the edge to improve brand visibility. While RFID tech is a more mainstream application, smart integration makes all the difference. With this tech solution, we want your brand to be the best use-case solution based on making brick-and-mortar stores a hub of phygital interactions.
The modern consumer crew actively seeks a similar physical experience to what they are greeted with when buying items online. As the pandemic acquainted them with an oversimplified payment and ease of delivery option, their expectations went over the top where they want brands to know more than they know themselves. This would need retailers to be less formulaic and discover the unique side to this experience.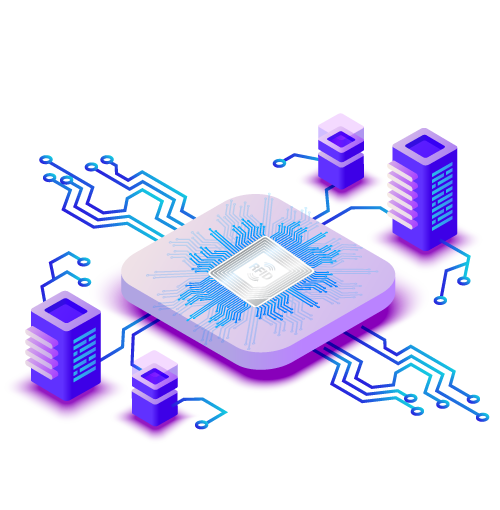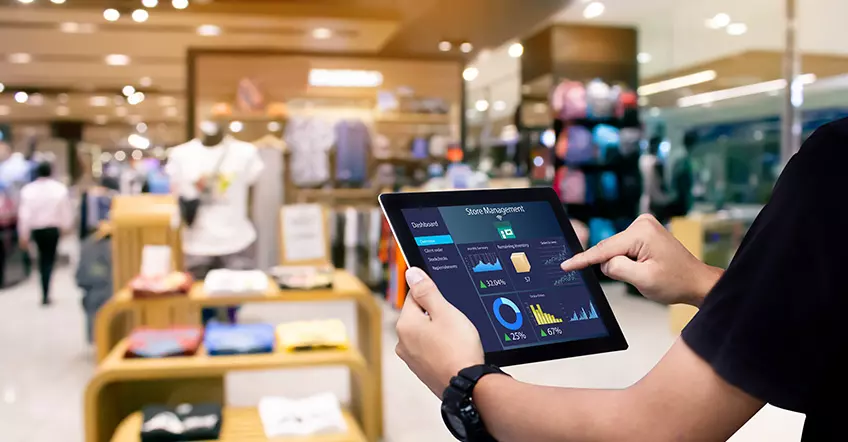 We revived the same-old Retail RFID solution with enhanced software inputs and AI features, and inventory management is just one significant part that would ease up. Pairing the consumer experience with efficient management of store, we care to empower brands in creation of a value chain that mutually benefits them, us and their consumers
Before our clients jump onto implementing RFID just anywhere, we consult and assist them in reassessing the right areas which would benefit with the integration of the technology. Our approach proffers best input to procure to the desired output from the solution. Hence, our services include:
RFID Implementation
Technology plays the role that it is taught to do. The fault arises when the implementation isn't on par with the desired operational efficiency. When we collaborate with a brand, we are highly conscious of the implementation phase concerning RFID. Taking a careful look at the store's infrastructure and identifying the objective of the technology, our experts mindfully integrate it, test it and ensure that it aligns with the brand's core purpose. Giving retailers the right knowledge about RFID implementation, our core purpose revolves around making in-store operations profitable for the brand.
RFID Software Development
Softwares function best when impersonal to a brand's need and purpose. We analyze and comprehend this purpose before our final take into customizing the RFID technology. Per our client's wants, our priority stays firms over rendering a seamless and user-friendly consumer-centric experience with the technology while making it brand-centric as much as possible to accurately provide insights related to inventory, consumer behavior, sales data, and more. We do not just reoptimize your conventional operation model inside the store but also enable you to track user response to a particular product category giving you better insights into what your visitors want from you.
RFID Tagging
The accurate RFID placement and tagging ensure data capture without the hassle while streamlining the details to facilitate a specific task. For instance, through our RFID Retail Inventory Management, you would know which product category is out of stock and the right amount to restock on the shelf, reinforcing a strategic investment and resource utilization. We implement technology depending on your investment capacity and the need.
RFID Training and Support
As much as the technology eases things up for retailers and consumers to make informed decisions, appropriate training & support to implement, operate and function inside stores paves the way for this success. We do not just execute the application of RFID technology but ensure our availability to guide through queries and troubleshoot the glitches when the need arises.
We provide that the systematic integration of the tech takes place through your staff's convenience in interacting with it and seamlessly operating throughout the store, meanwhile emphasizing on consumer's seamless experience with the technology.
Aside from assisting you, we also bring experience with technology that allows us to ease up not only the systems and backend store processes for your team but also for your consumers who wish to be knowledgeable before making a purchase. Hence, we worked with big brands delivering quantifiable results when we transformed their products into a self-explanatory guide through RFID technology.
Our 'been there, done that' trait offers us the right insight to deliver what the market seeks from the brands. So, we know where technology can serve as a supplement.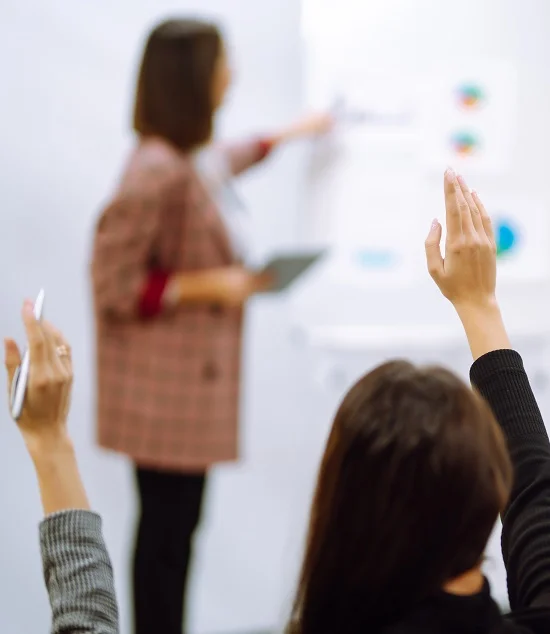 Our FAQs
RFID tags are placed on objects that emit signals for the reader to read and give real-time information to consumers looking to buy the product. You can place it on your products inside the store and integrate the technology to make the object self-explanatory and convenient for consumers.
There are mainly two kinds of tags used in retail operations; Passive & Active. While Passive tags do not require a power source for the RFID to read them, Active tags require a power source for the reader to read the signals emitted.
Yes, you can integrate RFID retail solutions into the existing store processes, such as customer relationship management, checkout process, etc.
RFID is a technology whose accuracy rate is precisely determined by the quality of the tech. But it usually reports with the most accurate inventory tracking, enabling retailers to remove out-of-stock items and place them more in demand.
RFID technology doesn't need a direct line of sight to be read by the receiver; on the other hand, the barcode must be in sight while scanning it.