Laravel Development Services
Add exceptional to your website with Laravel and create a powerful digital story for your brand's digital home.
We are your digital partners in the process of creating a PHP framework that is well-laid to your versatile business need. Our Laravel development company works with a perpetually scalable methodology to design a website that isn't just easily customizable and tractable for the most efficient performant.
Our diverse custom Larvel development services for your website ensures delivering an asset to your business that maximizes the plausibility of magnifying your sales and user experience. We have with us a cohort of dynamic developers and designers who are digitally savvy and decipher the client's needs like a code. It is enough to power them up with the right ideas for implementation and develop an aesthetically appealing, functionally efficient website over the open-source framework that transforms into an ever-increasing online presence for your business.
Laravel Development Company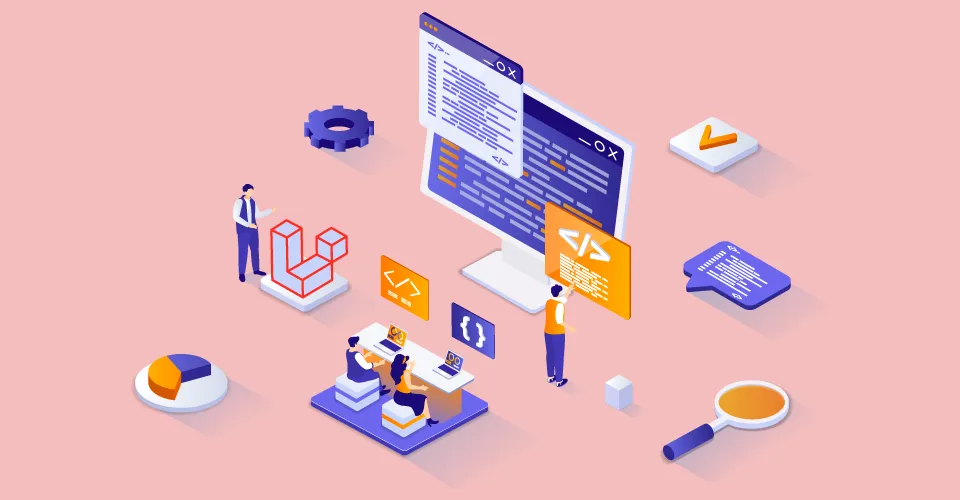 Why go for Laravel?
We get this a lot from our clients, and we understand your preference for one CMS over other. While we have our in-house experts developing just the website you need on your choice of CMS, with Laravel, you get:
Much faster to create and build certain features on your app or website; the developer
You get high security over your web application or website, ensuring no unnecessary Malware
You get an easy-to-implement feature enabling a more straightforward development process
Multilingual applications and websites are highly profitable. Laravel makes that happen for your website without specific complication
Our Laravel Development service for you
We have designed our solutions on Laravel for businesses pertaining to the amplification of a brand's digital abilities. With a website and web application developed over this PHP framework, our emphasis stays on curating a portal from scratch that reflects the brand's efficiency, thought leadership, and performance while creating a benchmark of the highest quality. And to make it happen, we have:
Laravel eCommerce Development

Whether tracking your user's touchpoint on your website, managing high influx, or keeping the payment gateways smooth, eCommerce development over the Laravel framework is your answer. We assist you in developing an eCommerce solution over Laravel that responds well to your consumer and makes their interaction with your business fruitful.

Laravel CMS Development

We are here to make your Laravel CMS integration easier with the efficient adding/removing of web pages, and widgets, more effortless authentication, and getting more control over the possibilities to explore what comes with the PHP framework.

Custom Laravel Web Application

When it comes to personalization, we have our efficiency built to create the best web application and website over the Laravel PHP framework and make the website wholesome as per the design requirements and features demanded by the client.

Mobile Application Backend Development

Our Laravel-based backend development ensures seamless mobile application functioning across diverse platforms such as ios, windows, android, and more.

Laravel API Development

We help businesses build custom API solutions filling the large-sized void between data sets, enabling your application software to perform efficiently and deliver a commendable experience to the user.

Laravel Migration

Laravel migration with us is secure, errorless, reliable, and easy to customize. It has a more simplistic feature making the migration process hassle-free.

Third-Party App Integration

To help authenticate the user on your website, we assist you in integrating the Laravel framework into third-party applications.

Upgradation

We keep you updated with the upgradation of the newest features and functionality in your Laravel framework. We ensure you avail the best version of this CMS and improve your user experience.
Extension Management
Our partnership will help you make the development process seamless as if we help resolve all the issues and barriers as part of this service. Depending on your website's features, we integrate the most suitable Laravel extension.
Reasons we are good!
We are your cost-efficient partners enabling you to develop Laravel CMS on websites and web applications with the most feasible cost
We keep the communication transparent and two-way for better comprehension and execution of the project
End-to-End Laravel solution for Website and Mobile Applications
Efficient developers and designers working in harmony to develop the best website on Laravel CMS
Agile websites and web applications ensure functionality that contributes to a better user experience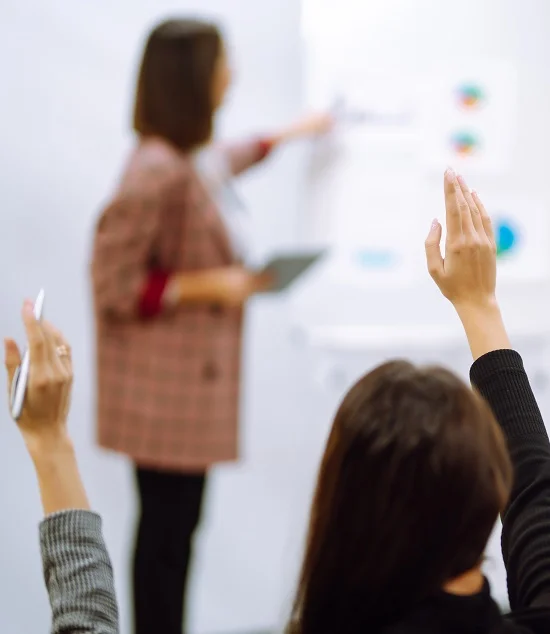 Our FAQs
We have built our expertise working with clients and delivering them websites and applications over the CMS that have helped them scale their business with functionality. Moreover, we keep our services cost-efficient by working with an SOW that helps us grow with your growth.
Laravel is efficient in terms of customization, functionality, security, and integration of third-party apps, which is feasible for eCommerce websites too.
Yes. Laravel framework offers excellent design and layout templates for an aesthetically well-built website.
The cost depends on each project, and we customize the package for you per your requirement and the services we deliver to you.