Postmodernity is powered by a sudden boom in digital acceleration, where cryptocurrencies and digital wallets have become ubiquitous. We are in the third phase of civilization, where ideas & trends dissolve faster than salt in water. With the rapid onset of attention recession & content fatigue, the concept of 'Newness' fades quickly.
It's the hour to think smartly about tech-centric integration and encompass the right experts who know how to find the competitive edge for your business through Virtual Reality Development Services. It is the moment to create hyper-tactile experiences for people who matter instead of being stuck with the grindstone.
Our VR technology services help your business better define what it means to be digitally connected in the Web3 economy. To develop the most sensory-stimulating virtual reality strategy, we place our team of engineers, consultants, and designers beside you to analyze what would make your brand narrative different for consumers.
Experience the world of extraordinary where reality meets imagination
In an age of seemingly endless phenomena emerging every few minute in marketing and communication techniques, we are here to help you design a pattern for placing VR that leaves no breadcrumbs behind. Your imagination becomes a reality. Our Virtual Reality company is creativity-driven, enabling us to find the most effective multi-sensory experience to help transform your brand. We will let you traverse and fill the void, enabling people to feel their experiences and live and engage with them in a parallel reality.
As true experts, we understand our technology and determine how to use it to benefit your business, taking it to all possible avenues. Currently, customization is the order of the day, which is where our VR Development Services offer 3D renderings aimed at how you present your product to your segmented market.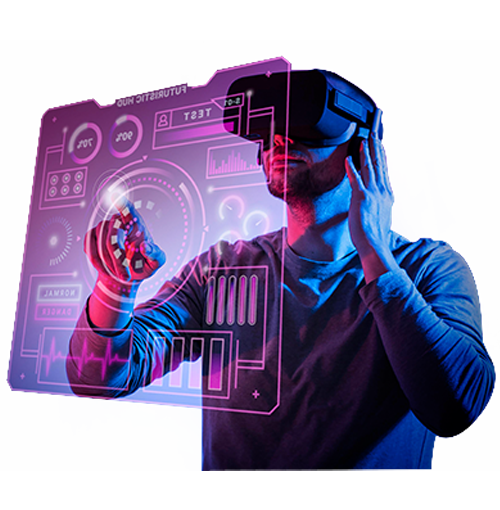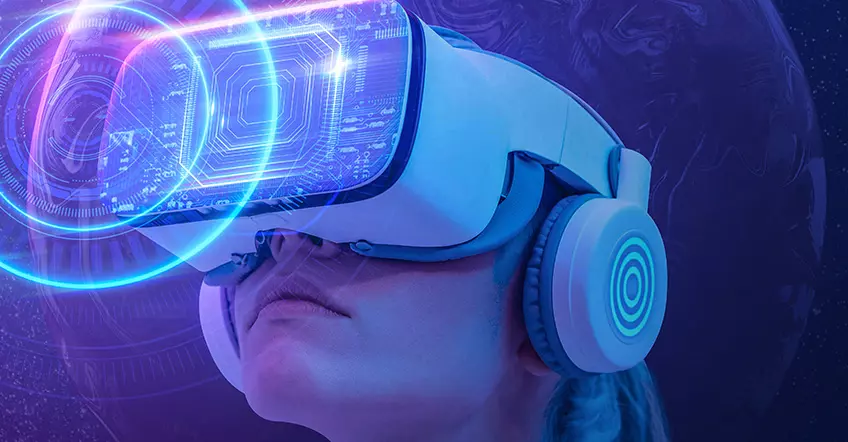 If you would like to create a bespoke in-store experience, create gamified marketing campaigns, or develop value-driven training protocols for your internal team members, we will map through your requirements to determine whether our standout VR technology will be hardware development or software integration.
For consumers searching for unrivaled products, we are here with our Virtual Reality services to make you their next smart choice by enhancing your presence in the boundless phygital world.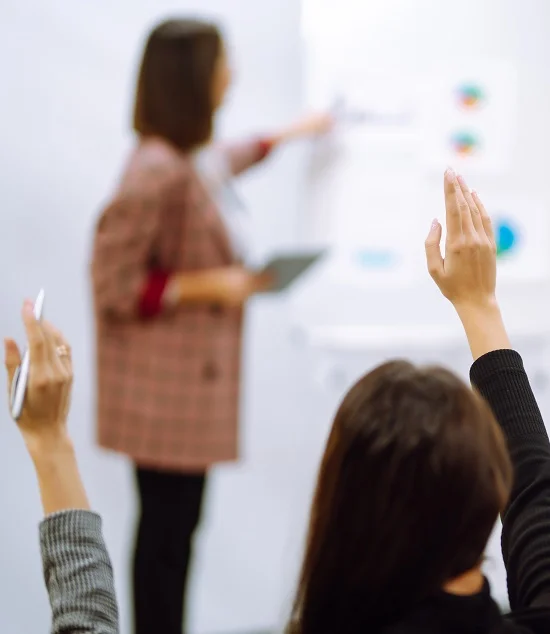 Our FAQs
The most significant advantage of having a Virtual Reality Company on your side is their experience, expertise, and understanding of the correct placement of the technology inside a physical store. From personalized Trial rooms giving choices of clothes and coordinating colors to product recommendations and guidance, VR does it all well, broadening the interaction between customers and the brand.
Yes. a VR development company can integrate VR technology for intra-organizational purposes, which includes employee training, remote work and collaboration, orientation program, conferences, and educational programs for employees. It makes the work process more immersive and productive throughout the organization.
VR technology enables a user to completely block out the real world and enter the virtual one, stimulating the user with a physical presence of being in a distinct environment. On the other hand, AR brings digital elements into the real world, allowing the user to manipulate the data in real time and influence interactivity.
The supply chain is a challenging part of the retail business. To ensure smooth operation and better experience for consumers inside stores, inventory management and keeping in check the distribution centers are crucial. VR technology helps simulate these distribution centres and the transportation routes so that retailers can efficiently optimize their inventories and the overall cost incurred in transportation.