Video Advertising Services
Rethinking the ways to amuse your audience and be there where they are with content so attention-grabbing
Content consumption has jumped with the creator economy. This has speeded up the new ways of educating and informing the audience about every discipline in the world. Amid such transparency and rawness, brands that lean on the redundant sugar-coated media format fall back on the audience's radar and cease to exist. At Dart Digital Agency, we help our clients create video advertisements that reverberate awareness to all corners.
Placing your brand right at the center of our ideation, we devise an approach transcending the usual text block. This approach encourages your audience to interact with a media format that appeals to their senses, creating more vivid brand imagery. When you invest in videos, our video advertising company ensures that the delivery is something that your audience looks forward to and gets amazed.
Getting awareness through Shareable Engagement
The Internet is an oyster for brands and marketers only if they present the most impressive front. Our video advertising services divide the video concept into bite-sized information that isn't just easily digestible but also transitions into shareable media, luring in more leads and disseminating the brand name to all the essential locations. But only some videos you create will earn you shares and likes.
That's why when you work with our video ad agency, we give you insights into the latest reeling in the country or location you want to target. Our understanding of search engines & social networks allows us to follow through on the potential for growth on the most feasible and fit platform. This shows visible performance and drives traffic to where it matters most to the brand.
From LinkedIn and Twitter to Instagram, Facebook & Pinterest, our approaches are tailored per the medium to build the most personalized experience for the viewers. This enables them to resonate and have your brand's impression the next time they think about the product.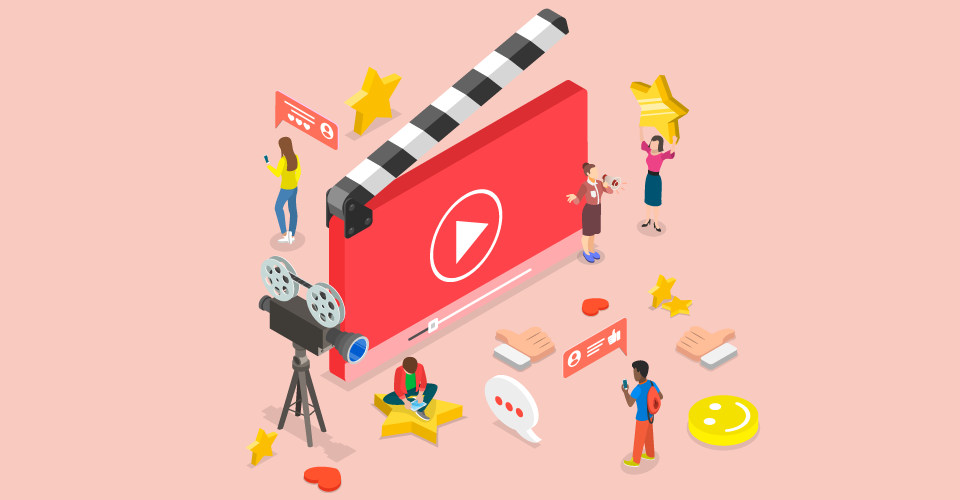 Why Choose Us?
Video advertising is rising, with marketers and brands spending enormous amounts on different video formats. They are experimenting with how they represent their brand outside digital walls and vice versa. When you work with our video marketing company, here is what you get:
Resources with Experts

As a professional creative agency, we have the resources to develop and market the finest kind of ads on the web. We have dedicated experts staying close to your project and ensuring everything runs smoothly. Our extensive experience with the complete Google Display Network gives us the edge to help your ads perform better than before.

Strategy and Ideation with Clients

Over the years, we have always worked with our clients in the capacity of a partner rather than as an agency. We always believe in including brand decision-makers and teams in our ideation to help us understand expectations much deeper. We collaborate to develop the most effective strategies that perform and yield results.
Better trend comprehension

Our job is to stay up-to-date with the latest advertising industry updates. We upgrade with ideas that make our clients' video ads more efficient, result-driven, and revenue-generating.
Video ads are driving the ads industry forward, and we are taking your brand for a ride that procures results in the long and short haul.