Social Media Advertising Services
Propel your brand's social circle forward with data-driven and dynamic ad performance
Brands that previously talked of big game but failed to validate it over social media no longer exist. The giant space bustling with billions of user activity, social media is the truth of this era, keeping the masses equipped and informed about their necessity and interests. People want to be part of a community that they mind inside social media, which influences their shifting mindsets, particularly regarding their purchasing decisions. So, businesses must do more than simply hop on the paid social media advertising bandwagon. They need to adapt.
At Dart Digital Agency, we help businesses adapt to the social sphere through a detailed understanding of where the audience is. Our social media advertising services essentially work to grow the brand's curve of visibility and engagement via the suitable social medium by assessing the data that defines the demographic, problem, and preference for integrating a solution through the medium of advertisement, which seeks the right people and illuminates the brand's voice.
Simplifying the complete process of analysis, creation, and optimization of a social media ad campaign, we aim to make brands find their development through an appropriate strategy that speculates to derive results in the form of leads, traffic, visibility, or awareness. Either way, we embrace the client's challenges as our own and scratch beyond the surface to produce profitable results.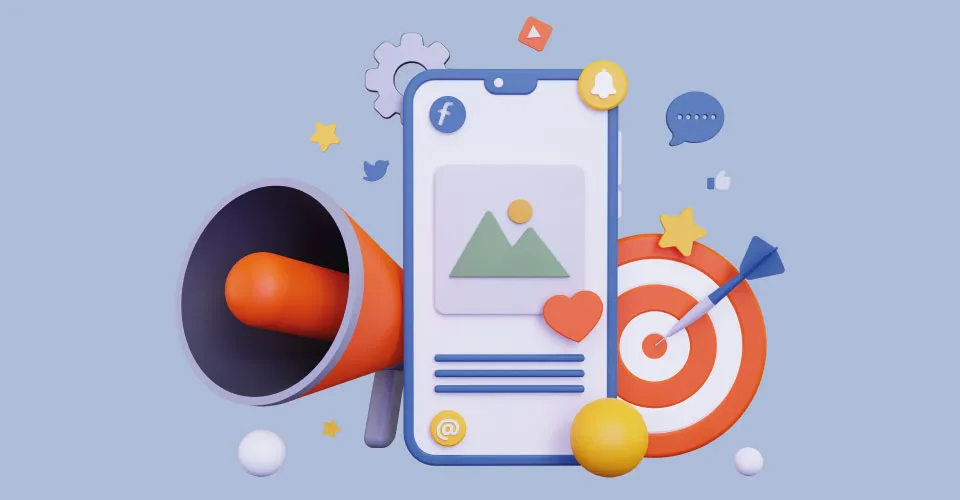 What do we offer you as a Social Media Advertising Agency?
Irrespective of a paid or organic approach to ad strategy on a specific platform, we roll with the mutual agenda of capitalizing on our client's growth, and it is defined through our capabilities to fine-tune the content for the unique purpose of making the consumer take the next move into the marketing funnel; Synthesizing our creative competence and resources, we deliver on our promise of results by offering impactful campaigns on different platforms:
Facebook Advertising
A brand on the web can rise to recognition by leveraging Facebook Advertisement. Through this medium, we enable businesses to create different content formats, analyzing the previous insights and aligning them with the brand purpose to build engagement and interest of consumers in what a brand has to offer. Enabling our clients with Facebook Ad Management, we devise strategies based on microtargeting the consumer group and their location to deliver quick and differentiating results that reflect the brand's growth journey.
Instagram Advertising
Instagram is a powerful medium for brands to create loyal followers who would think about going through the conversion funnel. To make it happen, we either help our clients create an integrated ad management approach with Facebook and Instagram or work separately for the different mediums. Either way, we identify the proper ad format and make the content relevant to the target group's preferences, interests, and pain points. We actively work by analyzing Instagram insights and streamlining the ad management process by looking through the targeting options for the right people to see at the right time.
LinkedIn Advertising
For B2B brands to cater to the correct audience type, we recommend our LinkedIn ad management service, boosting the possibilities of lead generation, community building, and website traffic through the relevant ad type. Sifting through multiple data sets and the correct market, we create a dynamic approach utilizing LinkedIn's in-built tools and resources to give our clients the desired results. Whatever we do, we aim for accuracy in implementing the targeting option to meet the set KPI.
Twitter Advertising
An excellent place for the B2B market to generate direct connections and conversations, Twitter comes next in line with LinkedIn. Helping our clients with the specific need for eCommerce or other ad campaigns, our Twitter ad management services enable businesses to find visibility and witness rising sales figures, promoted tweets, trends, and other strong brand suits for the right market to lay their eyes on and know about the brand.
Youtube Advertising
Video Ad formats have a greater success rate when promoted through YouTube. Giving brands the creative liberty to capitalize on the most prominent content type, we create a compelling video ad with a solid copy to deliver the right message to the target group wanting to understand the best solution to their recurrent problem statement.
Pinterest Advertising
Pinterest isn't for every business. But for the most it produces commendable results; however, with a good advertising strategy. With millions of active platform users, relevant brands can use the medium with our cost-effective plan for Pinterest ad management. We work in stages to integrate data into developing strategies and create rich visuals that work in tandem with a concise and impactful copy optimized to get more leads, traffic, visibility, or conversions. Ultimately, we aim to get the best of your full-funnel marketing strategy.
E-commerce Social Media Advertising
We help you find success for your e-commerce store through carefully designed and strategized e-commerce social media advertising. We assist you in knowing the unprecedented algorithms better and working through them by leveraging high-quality ad content driven by a clear relevance and CTA, telling consumers what to expect from your brand. We boost your eCommerce store by looking closely into past insights for improved present and future performance, driving leads, and making conversions possible.
Why Dart Digital Agency for your Social Media Advertising?
Campaign Monitoring & Reporting
We consistently check the campaign's health and performance to understand the gap and look through the insights. At most times, keeping an eye over the arrangement to retrieve maximum Return on Ad spend appears challenging. But with our teams and tool's tracking efficiency, campaign monitoring comes as an easy task, and reporting it transparently to the client.
Data-Driven Approach
We do not chase the guesswork approach when data is what is driving the digital ecosystem essentially. For brands to perform better, we keep the foundation of our around essential insights, including the expression of traits, preferences, and more. All of this data makes it easier for us to make the campaign design more relevant to the market and stand true to the brand's expectations, keeping things more engaging and simple at the same time.
Dedicated Strategist and Account Manager
We offer dedicated campaign strategists and account managers with industry-specific and medium-specific knowledge. This means the final devised strategy always favors the brand because proficient individuals handle the entire process, from campaign creation to setup, optimization, and strategy.
Meticulous Audience Research
We deep dive into comprehending your audience because that's the foundation of any campaign to perform well. We work closely with your in-house team of marketers to understand your consumers' psychology, know what kind of content they consume and where they consume it, and make the final communication more resonating for the user to experience it well.
Compelling Ad Copies
Visuals are just one part of the campaign; for the other part, ad copies must communicate a strong viewpoint and how a brand's product or identity differs in the market from the others. Each of our curated message and visuals are highly targeted and produce an innate desire in the consumer to take the relevant action. Beyond the ad to look appropriate to the social platform, we build the experience by optimizing the landing page on the website.
Experience your social media game better with us, as the curation of advertisements takes your user on an exciting journey. Let's chat to know what we can do for you!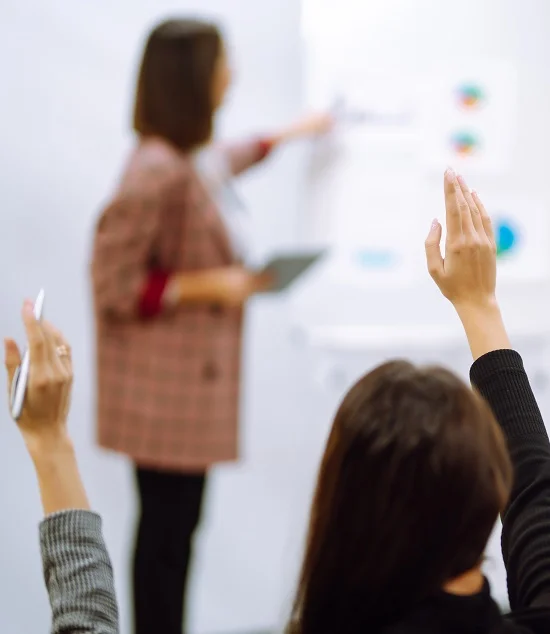 Our FAQs
We create different ad formats based on the brand's expectations, purpose, and target audience. From video to text, carousel, and image-based ads, whatever solution you need, we help you find it by knowing what takes you to the best course.
We look through data driving us to insights like what kind of content the consumer loves to consume, what knowledge they expect to gain from the content, at what stage they are in the funnel, and more. These data help us understand the message to curate and what impact it might create on the consumer.
We keep a consistent monitoring of the ad performance. When we see a gap in the intended result while measuring it with the set KPIs, we analyze the areas of improvement, optimize it, and observe the ad performance again to see the impact of necessary adjustments.
Yes. We recommend and adjust the ad placement strategy based on the target group and the campaign goal to derive the best possible result from the campaign.