Programmatic Advertising
Defining change in the media landscape for business with a hassle-free digital advertisement solution
Media has experienced the most significant transformation reinforced by technological disruption. This gives advertisers and marketers the creative liberty and data ownership to design a consumer-centric ad campaign that stretches a long way to derive revenue.
Our programmatic advertising agency capitalizes on this technological breakthrough and makes online ad management a big buck for the bang spent on media. We automate and utilize real-time bidding to select audiences relevant to your business and precisely target them.
Programmatic Advertising Agency
The AI-enabled ad solution drives the modern advertisement ecosystem, giving brand marketers a firm hold over data, diving deeper into the target audience subset, and being specific about the ad content they see online.
With our programmatic advertising company's decade of experience building and optimizing digital ad campaigns, we plunged into the media ecosystem's new spectrum. We personalize the ads according to your consumer's journey. Using programmatic advertising, we create an omnichannel strategy that maximizes marketing dollars spent and maximizes ROI.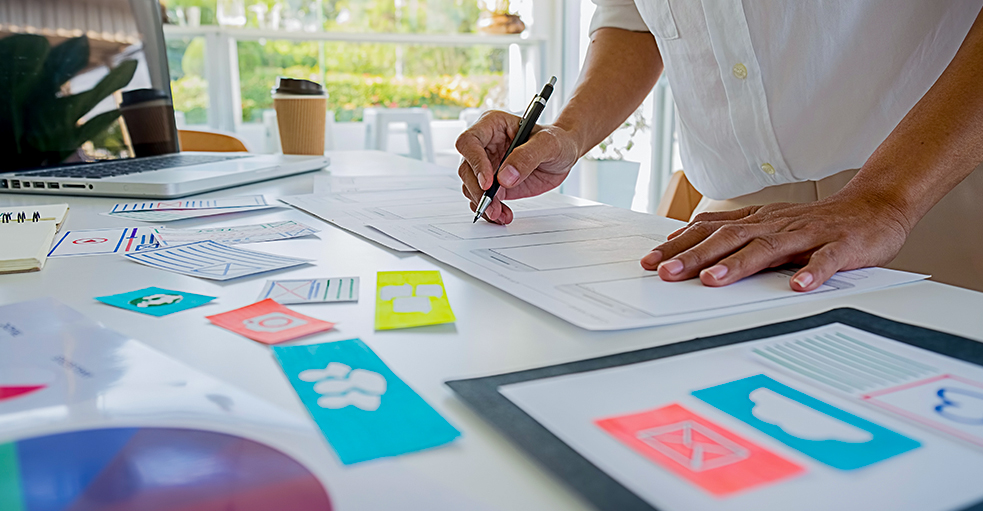 What do we offer?
Campaign & Media Development Strategy

Personalized Ad Targeting

Campaign setup

Ad Creative Development

Ad testing

Online Campaign Consulting

Optimization & Routine Tracking

Remarketing strategy

Monthly reporting
Our Unique Programmatic Advertising Approach
Programmatic advertising is time-consuming and complex. Still, it is the fruition of technology making digital ads management. This involves designing a strategy that employs the real-time data of the target audience and placing relevant ads at the right time for the right user. We streamline ads automation with an initial approach that moves the needle to the outcome:
Business Case

To get the most out of programmatic advertising, we first need to look at the business case; that means a complete overview of your goals and objectives with the advertisement. It is where we try and identify the precise programmatic media plan and determine the complete functioning of the system

Consumer research & analysis

For better ad targeting and efficient campaign development, we run through the entire consumer research process and create profiles based on the analysis. The AI-enabled programmatic media tools with us capture consumer data to visualize ads based on the created consumer profile and preferences.

Setting up the Campaign

With all the information gathered, it's time to set up the campaign and develop relevant content. With elements like demographics, geotargeting, behavior targeting, and content targeting, our programmatic tool enables us to gather insights from the platform. We can also target content based on consumer preferences and relevance.
Analysis & Optimization

We do not just implement the programmatic advertisement plan; we keep regular track of performance, analyzing real-time results. We implement necessary optimizations and match them to the set targets.
Our potency comes through sound knowledge of emerging tech and how it could transform the existing business model. We enable brands to leave the traditional, manual buying and selling ad space. This makes online ads digital with automation that delivers the best business outcomes.