Heat Map Analysis
Let AI keep an eye on spotting the hotspots of your visitors
The misery that comes along when the conversion rate plunges down the rabbit hole makes every marketer, retailer, and CEO grasp at straws, wondering the 3 Ws, 'What Went Wrong? Additionally, a data analyst's never-ending nightmare of analyzing and categorizing data causes a hiccup in achieving the preferred insights. The entire team is thus put in a challenging position.
The manifestation of much-anticipated sales figures makes a brand refine its efforts. And the beginning arrives with creating a differentiation, especially when retailers and other brand pioneers get the accessibility to closely comprehend consumer foot traffic and find live intel to capitalize on. As much as Heatmap Analysis is a prevailing tech phenomenon, what makes it an optimal preference is accurate data mapping carving the most suitable option for profit & scalability.
In operating a business environment where the buyer is vigilant about the available products, better decisions can only be made when upgraded technology intervenes. At Dart Digital, we understand the nuances of this more versatile version of Heatmap technology and make the most of this graphical data visualizing tool to lead the way for retailers by zooming in on the in-store performance & build momentum for the sales figures through the identification of the hotspots that could harness better probability of conversions.
So, as expert market researchers who have traversed every nook and cranny of the industry, we have assisted big and medium-scale brands by synchronizing and synthesizing data into actionable strategies, gradually procuring and securing a revenue stream for them. We know how to draw out better and more refined outputs from fundamentally old systems, emphasizing refining the customer's touchpoint through the power of data.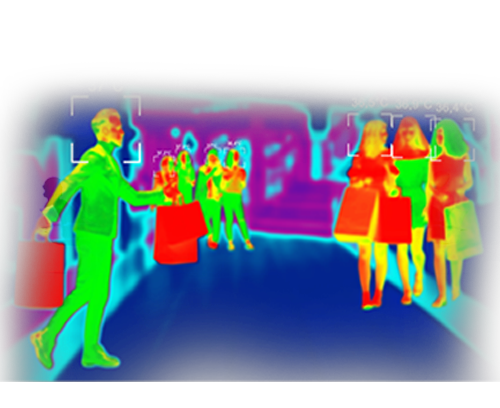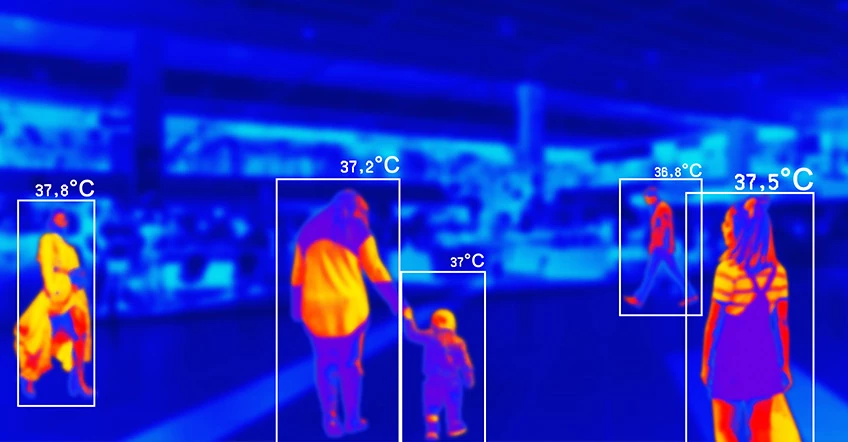 Hence, the versatility of our Heatmap technology requires a two-way street:
Physical heatmap
The new era of physical retail draws on the perspective of awakening experiential identity, which brands need to champion. Hence, a finely strategized customer interface and experience holds the fate card of footfall and conversion. That's precisely why in-store retail analytics carries much weightage, from the threshold to the last checkout point. Our In-store Heatmap Analysis technology leverages state-of-the-art sensors and cameras to track customer movements and behavior within a physical store.
The resulting data is then visualized on a heatmap, indicating the hotspots where customers spend the most time and the cold spots where they do not. It isn't just a heatmap tool. An AI-enabled feature can determine age, gender, and other data points to assist retailers in keeping records of their customer database and preferences.
With roundabout visualization of a complete store layout, our years of understanding in the domain have led us to develop the most accurate and path-breaking data visualization technique allowing businesses to optimize through customer analytics in retail and gain momentum with improved customer experience.
Digital Heat Map Technology
Dart Digital's Website Heatmap Analysis technology tracks and visualizes user behavior on a web page, getting businesses the insights required to rework those areas in need of assistance and optimizing the least engaging sections of a website to make it a beacon of a remarkable experience for the user. Heatmap Analysis can also specify which links and calls-to-action (CTAs) are the most effective, leading to increased conversion rates.
We perform detailed visitor analysis for a brand's website with our Website Heatmap Analysis technology based on customers' devices to access their website, their geographical location, and more real-time updates. When the incumbent areas of tweaking are known, optimization becomes easier.
Heatmap analysis has come a long way since its inception, and so have we. Our custom solutions designed per the requirement and reinforcement of this technology offers our clients the intelligence to gather metrics that directly indicate the in-store traffic and their behavior, enabling the probability of higher sales and brand visibility with enhanced brand-consumer relation.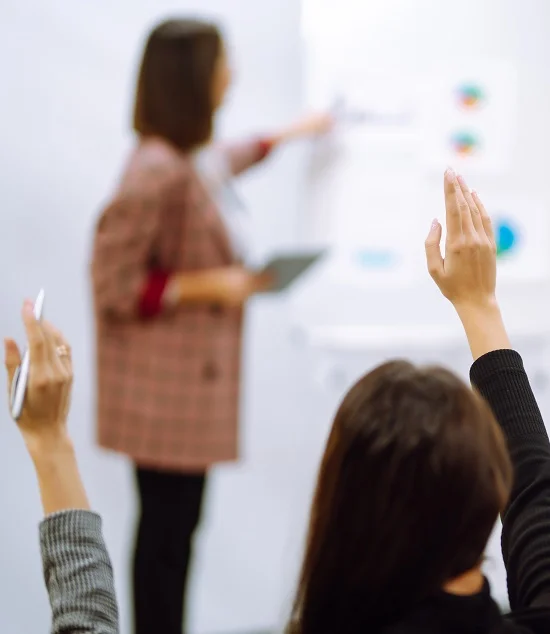 Our FAQs
Yes. Heat Map Analysis gives a better insight into where most consumers move inside a retail store. Suppose they are exploring a particular product section or looking for a product that isn't on the store threshold. In that case, you can work on shifting its location and placing it in the right area for better visibility or discovery.
Heat Map technology has the relevant feature of identifying visitor demographic, gender, age, preference, and time spent in a particular product section to give a detailed report from which an insight can be derived for better in-store strategy optimization and training the store staff with relevant information to navigate the consumers and be at their assistance.
Brands need to collaborate with the relevant providers of Heatmap technology who will place cameras, sensors, and other equipment with software that would swiftly work to give necessary data on an everyday basis as the consumers visit the store. These providers train store employees to understand better how to analyze the data and implement the insights upon the strategies.
Yes, Heat map technology can help with in-store activations and campaigns based on the provided insights and consumer preferences. When launching new products, it is specifically beneficial to tell where consumers would first look inside a store and how to entice them towards that particular product.
The reliability of data collected and insights-driven falls upon the placement of cameras, sensors, and data analysis algorithms. The quality of each piece of equipment and software determines the accuracy of data.