CMS Web Development
Giving your content database a secure place to reside and be viewed
Beyond a website's pleasant appearances and visuals, a brand's expertise is marked by its content, demonstrating to the visitor the essential information and establishing an authoritative voice. Building this credibility takes accessibility of a web-based application like CMS, a space to hold onto data sets and stream other content formats into a platform.
Our CMS web development service offers the right innovation to build a website that is not just structured for user's easy navigation but also pays attention to the attributes, making the content more manageable on the web pages. As rising innovators of the newly emerged digital landscape, we work on developing websites that speculate and contribute to making a better online presence for a brand.
From adding new pages to the websites to upgrading the previous content with new data, we build efficient CMS platforms for both parties-the brand and the user. We make websites not just scalable but convenient even for the technically feeble. Realizing the most essential aspects to encompass in a brand's website, our CMS development company maps and analyzes the diverse nature of a business's requirements and tailors the CMS solution, offering a dynamic web experience to the consumer's first touchpoint.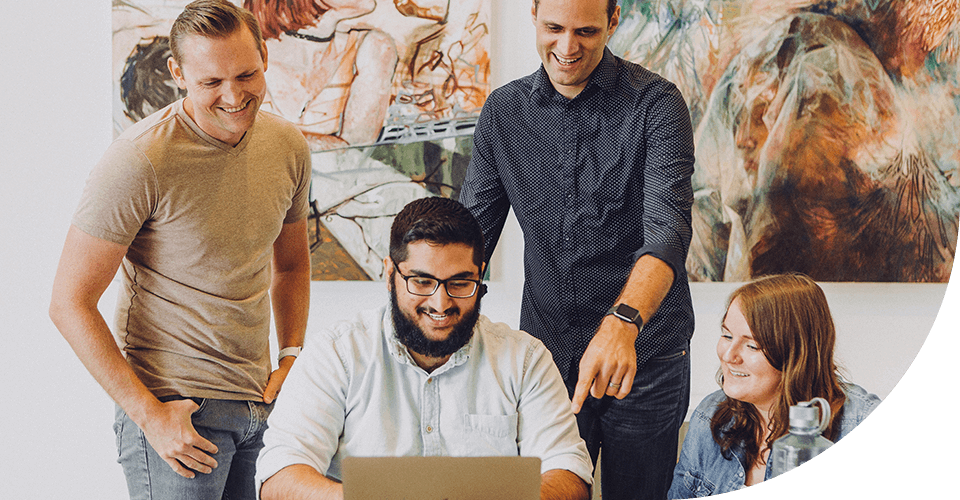 We built the best CMS platform for the best websites' scaling the growth of future brands
Dart Digital Agency has served brands with CMS solutions, giving profoundness to their digital presence. Translating the knowledge of our expert team into the making of a platform that brings content management to a new and improved efficiency level, we deliver our commitment through a higher ROI for business with the following offerings:
Custom CMS Development
Diversity and change are the two most crucial rules of business and nature. One solution can never fit all, and so does our CMS solution. We do not pitch the solution but let the client do it, and we have our answer to design the website on a content management platform that offers efficiency, security, accessibility, and user compatibility. And the final outcome is a redefined web presence. Whether on WordPress, Joomla, Drupal, or any specific eCommerce CMS platform, our coders can build what your business needs so that you don't have to code.
CMS Migration & Integration
Migrating your website data from the existing CMS platform to the new one without causing disruption in your brand's digital functionalities and ranking is genuinely an art, and we have excelled in it by offering CMS migration solutions that make business processes, especially for eCommerce brands less cumbersome task. Upgrading your website's ability to load faster, look better, handle more traffic, and integrate with third-party applications like web analytics, your CMS migration & integration becomes painless with us.
CMS Theme & Plugin Development
Whatever theme you wish to add, we can offer the best look & feel so that the user has an ultimate experience interacting with your web page. Assisting you in making the right choice with the theme, we even customize it with additional features, whichever best defines your brand, and integrate plugins to improve functionality associated with content management of all sorts.
Open-Source CMS Development
The market gives access to open-source CMS platforms, open to access and modification for any brand that needs a new platform for content management and storing other information in a secure web-based application. At Dart Digital, we assist in modifying and optimizing these open-source CMS applications. Our team customizes it best for a business to manage its process through its virtual portal securely.
Experience difference with Dart Digital through Expertise
We define our capabilities with the benefits we commit to deliver
Redesign Support
We have an in-house team of UI/UX designers offering efficiency and effectiveness in efficiently redesigning a CMS for a website, improving its interface for the best user experience and better brand image.

Responsiveness
We strive to design the CMS agilely, making the website's interface and management easy for all screened devices. It impacts a user's perception of a brand, highlighting the interactiveness and navigation.

Complying with Accessibility feature
We emphasize accessibility and inclusivity features in the websites we design, considering the diverse nature of consumers approaching a brand. All our CMS features underscore the ease of usability while viewing or navigating through a series of information on a brand's website.
Security Updates
We do not just help design a better CMS platform for your website; we observe its health regularly to ensure its security and protect it from any future cyber threats. Since brands have sensitive data mined from their customer base, we are equally responsible for keeping it secure and complying with the commitment to safety towards our clients and their clients.
End-to-End Solution
From onboarding the client and analyzing the brief to the final training and support for the efficient utilization of CMS, we offer our end-to-end solution for better interaction and relationships with the brands we work with. This is how we maintain a sturdy and long-term relationship with our clients.
Looking for a superior CMS that differentiates your website with ease of management? We are here to hear from you more.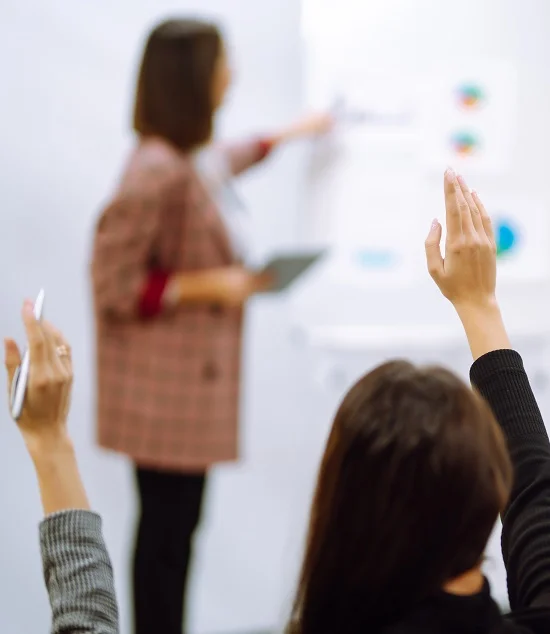 Our FAQs
We have our internal processes like migrating in test environments and conducting data backups while validating the migration checks, ensuring no data is lost while transferring and setting up.
Yes. We offer multiple payment gateway integration according to a brand's requirement in the Content Management System.
Yes. We offer accessibility audits to check the probable areas for development in a CMS and make it more user-friendly for diverse viewers and consumers.
We understand the role of consistent branding across a website's interface. We emphasize this aspect and maintain the design throughout the CMS for each web page to reflect a brand's core personality, never differentiating one from the other.